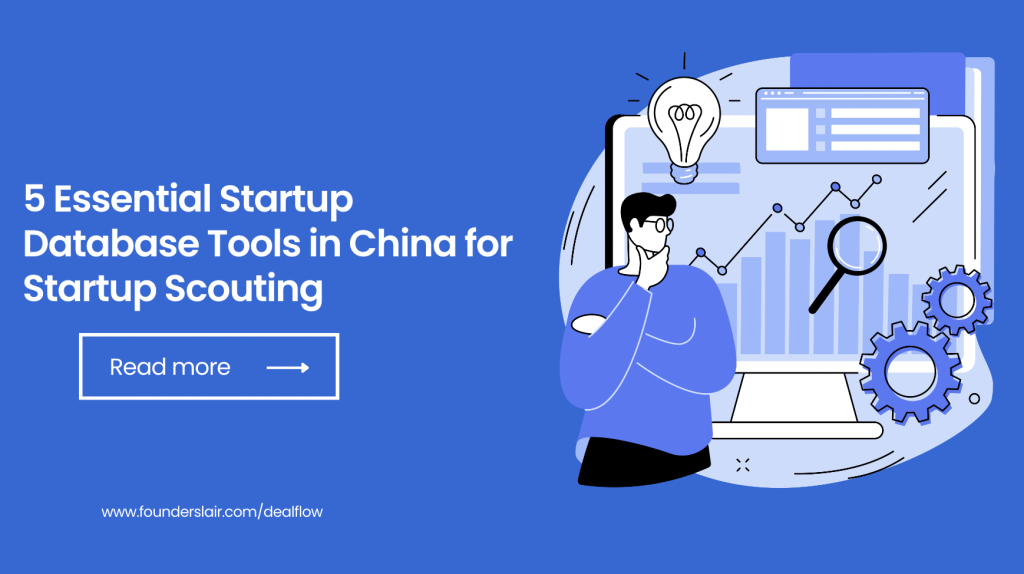 As China's startup scene continues to grow, startup scouts are looking for innovative investments across the country. Navigating China's startup landscape can be challenging, especially for international start-up scouts. However, with the right tools, startup scouts can access vital data that enables them to make informed decisions when selecting potential partners in China. Here are some essential database tools for doing startup scouting in China.
Jing Data (鲸准)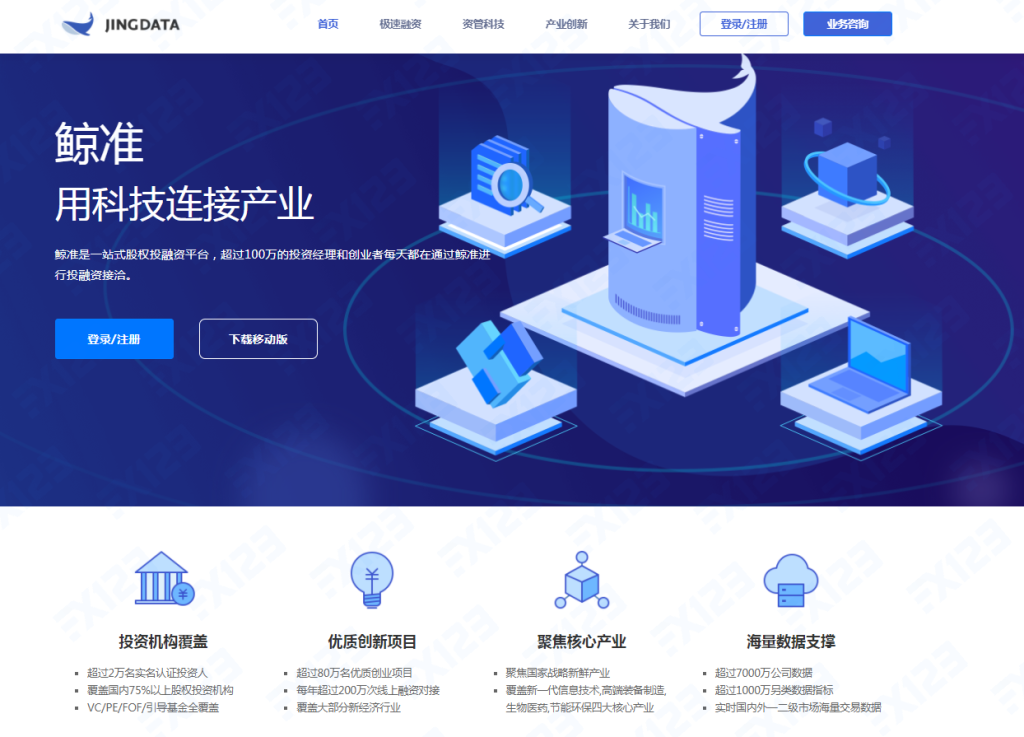 Jing Data is an innovative startup database platform by 36Kr, one of China's leading tech and startup media platforms. This database provides access to a vast amount of information on China's start-ups, venture capital firms, and angel investors, enabling start-up scouts and investors to search, filter, and contact potential partners.
The Jing Data platform is designed to help both domestic and international investors to discover trends in the fast-growing Chinese start-up ecosystem, providing a user-friendly interface to access comprehensive and timely information.
With Jing Data, you can gain invaluable insights that are essential for efficient startup scouting in China.
Rhino Data (烯牛数据)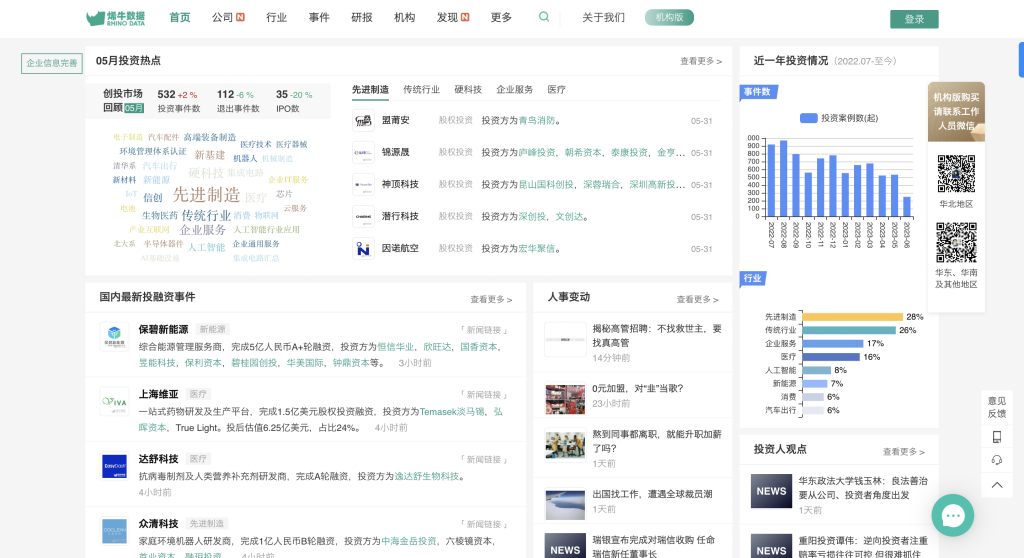 Rhino Data (烯牛数据) is a data intelligence company based in China that specializes in providing big data solutions for various industries.
The company was founded in 2014 and has since grown to become one of the leading data intelligence companies in China. Rhino Data offers a wide range of services including data analysis, data visualization, machine learning, and AI solutions.
Their clients come from various industries such as finance, healthcare, energy, and telecommunications. With their advanced technology and expertise, Rhino Data aims to help their clients turn data into actionable insights and make informed business decisions.
IT JUZI (IT桔子)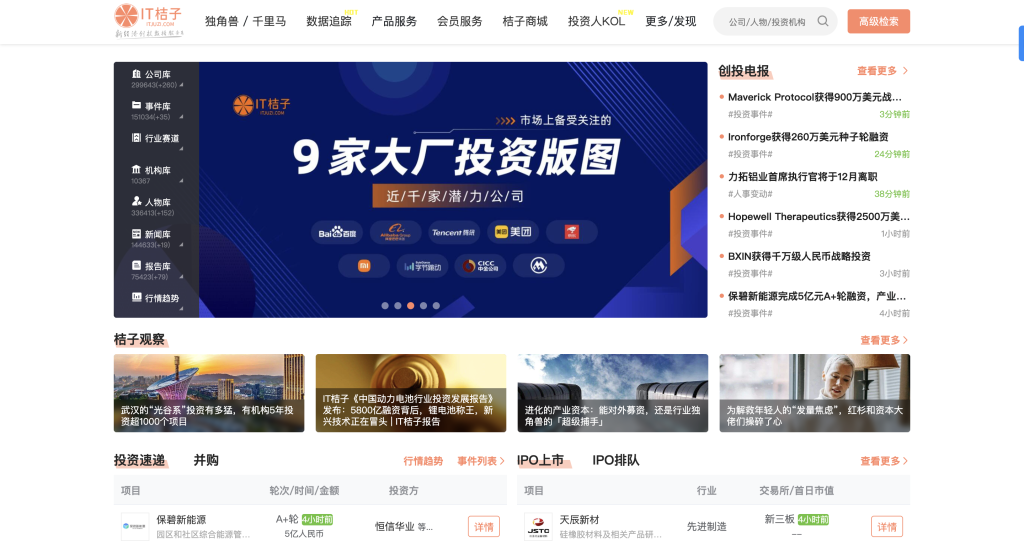 IT JUZI is a leading venture capital database in China that offers comprehensive information about startups in the tech industry.
Their platform provides detailed company information, key performance indicators, investor networks, funding rounds, and more.
As a valuable resource for startup scouts, venture capitalists, and entrepreneurs, ITJUZI has become an indispensable tool in the Chinese startup scene.
Qichacha (企查查)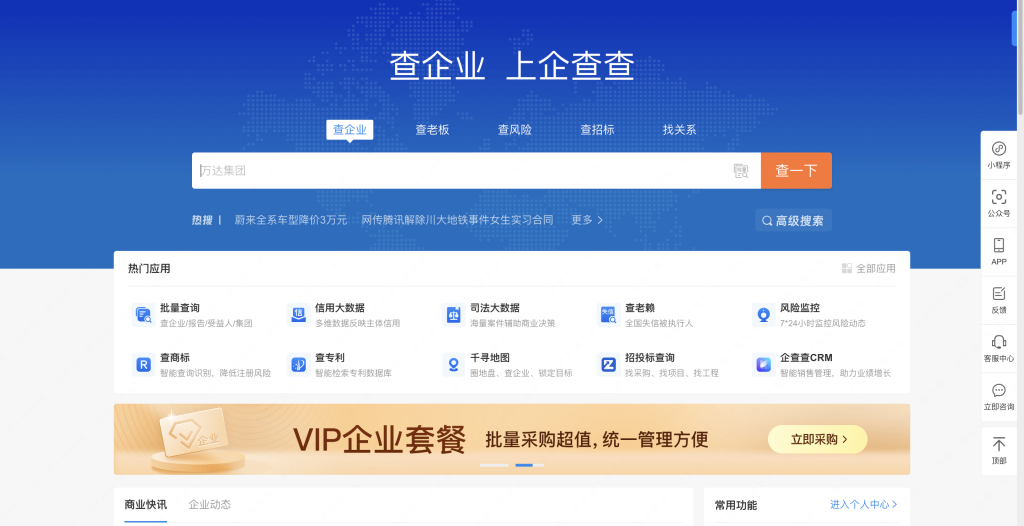 Qichacha is a corporate information database that provides up-to-date, detailed information on registered companies in China. Their platform aggregates data from various government agencies to offer comprehensive company profiles, including business scope, financial data, and corporate structure.
Qingkeshuju (清科数据)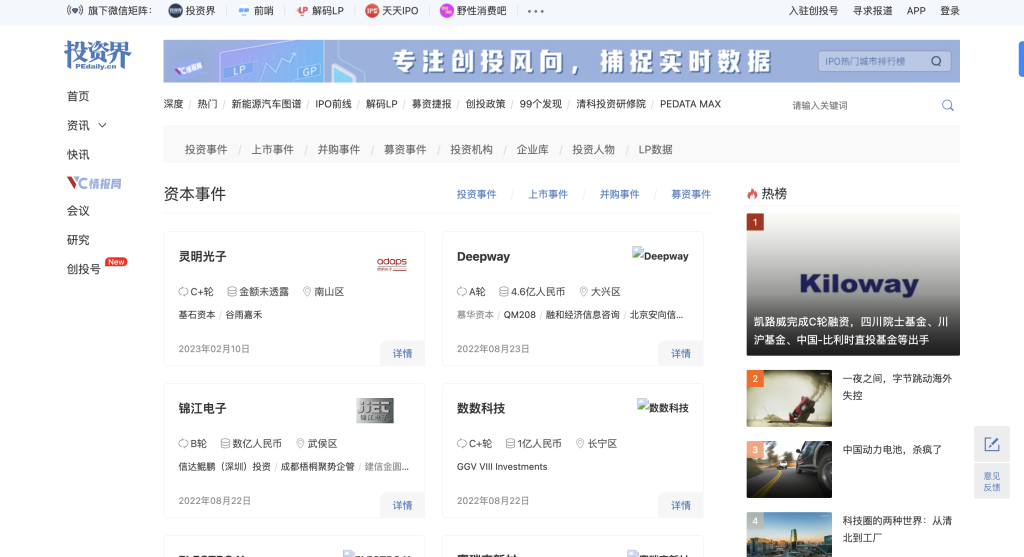 Qingkeshuju is a Chinese data intelligence company that focuses on providing customized solutions for businesses in the financial industry.
The company's mission is to help businesses improve their decision-making processes by providing accurate and up-to-date financial data and insights.
Qingkeshuju's platform aggregates data from a variety of sources and applies proprietary algorithms and analytical tools to unlock meaningful insights for its customers.
Founded in 2015, Qingkeshuju has quickly become a leading provider of financial data solutions in China, serving clients such as investment banks, asset management companies, and private equity firms.
---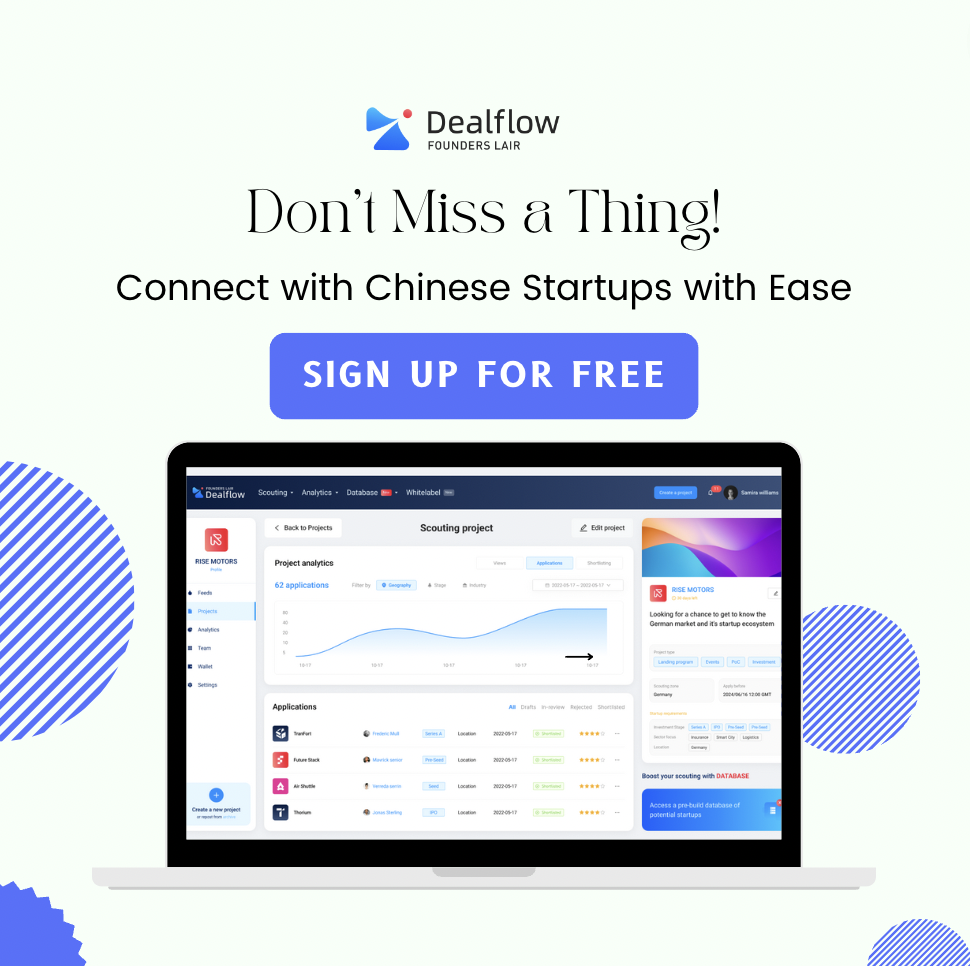 The data and business intelligence solutions provided by the tools above offer businesses in China critical insights that improve credibility, reduce risks and save time.
However, it is worth noting that all these platforms are entirely in the Chinese language, making it necessary for non-Chinese speakers to use translation tools to navigate the platforms.
If you are looking for scouting startups in China, Dealflow (by Founders Lair), the all-in-one global open innovation platform with the root in China, can be your best partner in this!
Want to know more? Select the way to connect with our Business Development Lead at your preference.
Book a Call | Email Me | LinkedIn | WhatsApp | Telegram
---
Check out more of our blogs related to startup scouting:
7 Tips for Successful Startup Scouting in China
Tips for Successful Startup Scouting: How to Find and Evaluate Startups Effectively?
What is a Startup Scout? A Guide to the Emerging Career Path in 2023