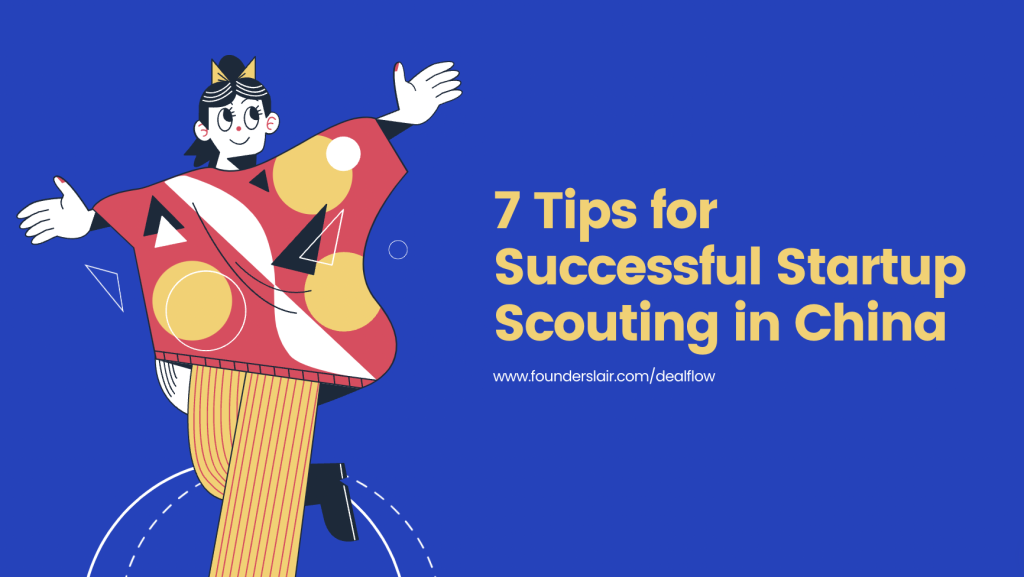 Startup scouting in China can be challenging due to the culture and language differences. But with the right strategies, you can find high-potential startups to work with.
Here are seven important things to keep in mind when scouting for startups in China:
1. WeChat Ecosystem is Critical
Communication is crucial when scouting startups in China.
WeChat is the most popular platform for communication in China, and using it effectively is essential. Download WeChat and make good use of its mini-programs and chat groups to reach out to Chinese startups and business partners.
Developing a strong presence on WeChat will improve your chances of establishing a successful business relationship in China.
2. Communicate in Chinese
Chinese startups are more likely to respond to communication in Chinese.
Ensure that your program content and application forms are in Chinese to attract and appeal to the local market.
Hiring a local consultant or translator may also be helpful in ensuring effective communication with potential business partners.
3. Abandon Cold-Mailing or Cold-outreach
Sending cold emails to Chinese startups is not effective. Local don't normally use emails for communication, nor check their email inbox. And sadly, there's no LinkedIn or similar platform in China which you can reach out to people.
Chinese business culture is built on relationships and networking, so building trust and personal relationships is crucial. Focus your communication efforts on WeChat, which is the main platform for business communication in China.
4. Build Guanxi
Building personal relationships with startup founders in China is critical to success.
Guanxi, which means "connections" in Chinese, is essential to succeed in the Chinese business culture. You should try to establish personal relationships with startup founders or find local partners who have existing connections with Chinese startups.
5. Avoid Government-Related Startups
Startups that have close associations with the Chinese government may hesitate to work with foreign corporations. It's essential to identify startups that are not directly affiliated with the government.
By focusing on non-government-affiliated startups, you can minimize potential legal and business obstacles.
6. Understand the Local Holiday Schedule
Holiday seasons in China differ from those in Western countries.
Chinese New Year, which takes place in January or February, is a significant holiday period, and many Chinese people take extended periods off work.
To avoid missing out on potential opportunities, it's essential to plan your scouting activities around China's holiday schedule.
7. Set up Application Collection Systems in China
Data protection laws in China require companies to store data within the country.
If you collect application data from Chinese startups, you better have your server located within mainland China. This step is crucial, as non-compliance can result in significant legal repercussions and damage to your company's reputation.
Conclusion
By following these seven key tips, you can increase your chances of successful startup scouting in China. Focus on building personal relationships with startup founders, use WeChat to communicate effectively, and remember to be flexible and adaptable to the local business culture.
---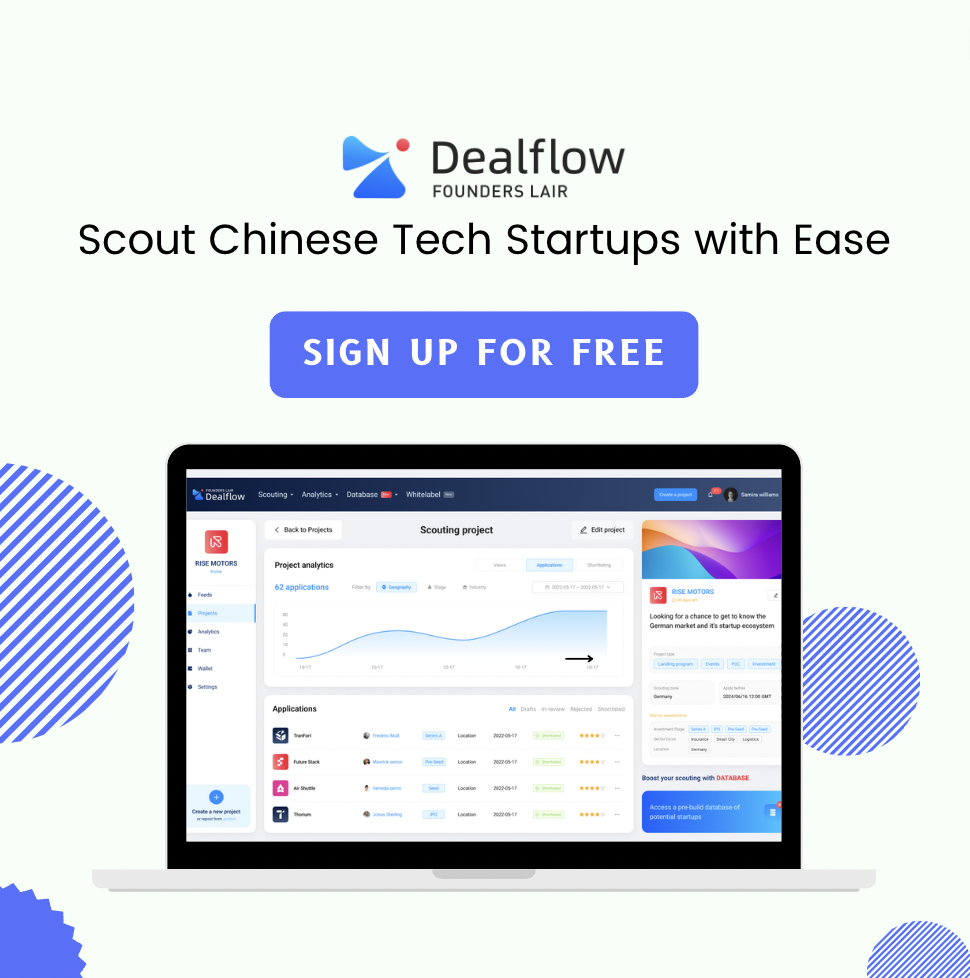 Looking for a comprehensive solution to expand your startup scouting reach in China?
Look no further than Dealflow, brought to you by Founders Lair. This open innovation platform allows you to scout, connect with, and manage startups seamlessly, all in one place.
With our deep roots in China, we offer a full-package solution, including a professional landing page and WeChat mini-program with localized content to help facilitate communication with Chinese startups. Additionally, we can activate our local partners to refer their networks of startups to you through the platform, ensuring you have access to the most promising startups in China.
Let us help you navigate the complex business culture and find the best investment opportunities in China's thriving startup ecosystem.
Want to know more? Select the way to connect with our Business Development Lead at your preference.
Book a Call | Email Me | LinkedIn | WhatsApp | Telegram
---
Check out more of our blogs related to startup scouting:
Tips for Successful Startup Scouting: How to Find and Evaluate Startups Effectively?
What is a Startup Scout? A Guide to the Emerging Career Path in 2023
5 Essential Startup Database Tools in China for Startup Scouting