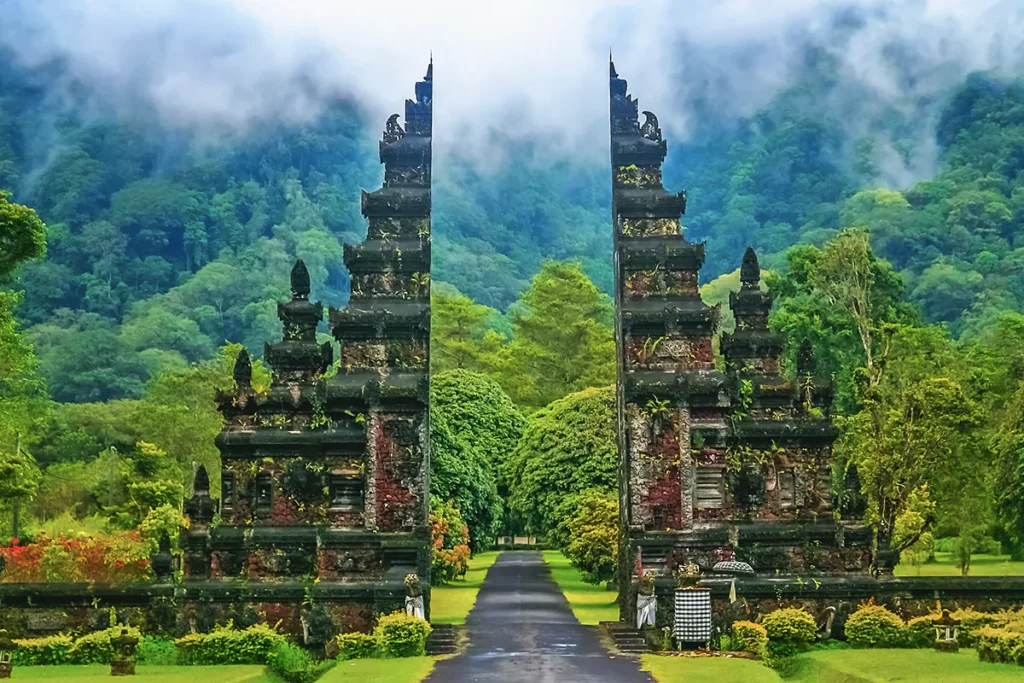 Curious about Indonesian's startup ecosystem? 🇮🇩
You will find bellow our exclusive interview with Arseto Pinontoan, President of Coworking Indonesia.
Summary
Who is Arseto and why is his insight valuable?
Why is Indonesian Startup ecosystem great to start a startup or expand to?
What's the most important thing (hidden rule) that founders should know?
What's the biggest challenge that founders are facing in Indonesia?
Who are the people & organizations founders should know in Indonesia?
What Arseto is looking for? 
Below is the full transcript of the interview
Pili Yang
Welcome everyone to our startup ecosystem expert interview.
So this is a series of interviews where we go to pick the brilliant brains of startup ecosystem builders on our platform around the globe.
We hope this can provide international founders some insights on the local startup ecosystem – opportunities, challenges, and people you should know etc.
Today we have Seto Pinontoan, the president of Co-working Indonesia here with us to get a better understanding of Indonesia's startup ecosystem.
I'm Pili, the Community Expansion Manager of Founders Lair, and I will be your host today. Welcome Seto!
Arseto Pinontoan
Hi Pili, it's good to be here!
Pili Yang (FoundersLair)
Thank you so much. Thank you for joining us. So without further ado, let's dive into the first question. So first of all, we would like to get to know you a little better.
So could you please introduce yourself to the audience so that we know who you are and what you do in the Indonesia startup ecosystem?
Who is Arseto and why is his insight valuable?  
Arseto Pinontoan
Okay, thank you Pili. Hi, my name is Seto. Yeah, I have a long name. It's Arseto Pinontoan. So you don't have to call me that. Just call me Seto. 
I've been in this community since 2016 since working with an Australian company. I'm doing their software development jobs. And then at that moment, I realized that, wow, this digital world is fairly challenging. And then I opened my first startup, actually, in 2016. Then my first co-working space in 2018. So, yeah, after that, I opened a series of businesses. You can call me a serial entrepreneur then. Then 2019, I opened my first incubation, a startup incubation that is the first incubation for startups in Sumatra Island.So Indonesia have many islands. And one of the biggest islands here is Sumatra Island.
And then, yeah, the incubation system, it is running well. We create multiple startups. after the pandemic, yeah, the pandemic gets hard. I have to close my startups and my coworking space. But I'm still working in my incubator and making programs for local and national.
Thank you.
Pili Yang
Yes, amazing introduction. Thank you so much. It's always good to know a series entrepreneur like you, who's been giving back to the community.
So that's also very good. So, yes, so let's go to the next question. So let's zoom into the ecosystem.
Could you please tell the audience why? Indonesia is an amazing startup ecosystem. Why Indonesia? Why everyone? Every startup goes there. every VC goes there? 
Why is Indonesian startup ecosystem great to start a startup or expand to?
Arseto Pinontoan
Yeah, I think it's a fairly easy question to answer.
In Southeast Asia actually, we are the market. We are the market in Southeast Asia. It's very easy for every startup in Southeast Asia to come here. Aside from India and China, of course.
I want to highlight my island – Batam, actually. I've been in Batam for about 10 years now. It is fairly close to Singapore. It's like 40 minutes from Singapore by ferry. Our location is very strategic in Indonesia.
That's why Batam is known to be our Indonesian digital gateway. A good thing about Batam is we are a free trade zone area. So I think nomads will love this island because everything is cheap around here. And it's a free trade zone there. One of the parts of why Batam is because it's part of a larger ecosystem. Batam is a mixed bowl. We are like Jakarta, but a smaller version of it.
So every person in Indonesia will come to Batam because it's a very metropolistic style here. So we have every imaginable culture around here including Singaporeans and Malaysians. And a significant amount of tech talent. That's one of our main selling points of Batam compared to other cities aside from Java. Java you cannot add it to the equation because Java is the center of Indonesia. But aside from Java, we have a significant amount of tech talent.
We have Apple Academy here. We have Purwadika Bootcamp. They offer a boot camp program for developers and front ends, back ends, metaverses, and all that. And we have a lot of universities. For a small island, we have like seven universities around here that focus on tech.
So yeah, and overall, I think the work ethic of Batam is great because Batam is an industrial city. This island was made to be an industrial, to be a working island. So yeah, it's part of the charm of Batam. And what we can say is that Batam is in the top 10 of the digital index of Indonesia. We are currently number seven, I think. And we are the number one city around Sumatra to go for tech. So I think in my opinion, if you go for startup tech, you want to conquer Sumatra Island, you have to go to Batam.
That's the ecosystem. Yeah, that's the West. I want to divide the ecosystem of Indonesia into two, exactly Western and Eastern. So, if you want to go to Indonesia, mainly you want to go to the Western side first. There is a lot of potential in Eastern, but you have to set foot on the Western side of Indonesia first. and then you will expand to the east. Because we have so many islands, so many different cities and different rules. Yeah, I think that's kind of sum up about the ecosystem, but the more prominent ecosystem. Yeah, actually it's Java, it's Jakarta, it's our capital. So you cannot challenge that yet. It's the center of Indonesia.
Pili Yang
Yes, yes, exactly. I think just like you said, Indonesia is the market for Southeast Asia and it's also because of its population, I think it's number four ranking in the world, right? It also have a very promising fintech ecosystem, like there is a large non-bank population and also low credit card penetration, especially for mobile penetration, I think it's amazing, it has over 70 % I think. Internet penetration is quite large in Indonesia. With this population, of course e-commerce is a huge thing.
Arseto Pinontoan
Yeahyou know, last year I wanted to tell you a story that when you order online from Jakarta to my island, Batam, it usually takes three to four days, but this year it will take one week, two weeks. The boom is amazing. I talked to my friends in logistics startups. They call it it's very, very high demand right now.
Especially during the peak month. You know, some of the brands in e-commerce, I think in Singapore also like 7.7, 8.8, 9.9, 4.4. Yeah, the week before and the week after.
Pili Yang
Yeah, exactly. Just like a double 11, double 12 in China. It's like all those festivals that were created for shopping only. Good to know. I think definitely Indonesia is the go-to-market for founders in Southeast Asia. Then that goes to our next question, what do you think is the most important rule or most important thing or like hidden rule that founders should know when they want to build a startup in Indonesia? 
What's the most important thing (hidden rule) that founders should know?
Arseto Pinontoan
Okay, my first rule is that you have to know that, again, Indonesia has five main islands, thousands of cities, and hundreds of big cities, and all those things have different rules. Different people, even different languages. So, you have to understand that not many people in Indonesia, I'm sorry to say this, but our English literacy is not that good.
You have to understand that. Not all Indonesians can speak English. Like my island, in Batam, we can speak three languages, Indonesian, English, and Mandarin. Unfortunately, I cannot speak Mandarin, even though I'm Chinese, but I cannot speak Mandarin at all.
But cities like Jakarta have two languages. English is more common. But when you step out from Jakarta to Bandung, Malang, Surabaya, that's where the language barrier will have its cost. Especially in islands outside Java, English is very hard. But again, you have to learn and you have to connect to people who know the area. Right now, we call them ecosystem enablers.
Pili Yang
I'm glad that you actually mentioned about language. I think it's a very interesting point where the Malaysians actually think language is one of their benefits. Because they speak quite similar languages like Malay and Indonesian. So they think if you are a startup in Malaysia, there is a bigger market because you basically can target Indonesia in general. So the language barrier you're talking about is actually one of the benefits for their startup. So this is a very interesting point. Thank you for bringing this up. As you said, the top difficulty would be the market is kind of segmented. It's very different from here to there. So are there any other things that you think are the hidden rules or the most important things that people should know?
Again, you have to know that a full digital startup in Indonesia is…kind of like you cannot go 100 % you have to build a hybrid system. Because, okay, you target Jakarta, Jakarta has like what 12 million people. I think for an early-stage startup, 12 million market is big enough for them. But if you want to expand more, if you want to become a unicorn something, you need to have a hybrid system. Just like Gojek. Gojek is a hybrid system and an education system. You still have to educate the user. Right now, even the ride-hailing company, sometimes they don't know how to read the map. They still ask us, Where do you want to go? Where do I turn? I see. There's already a map there, but they cannot use it properly. They know the map, but they cannot use it properly. Where's the north? Where's the south? But it's just one of the difficulties. But it's just one more barrier to overcome. a lot of our own startups, or maybe like Grab, you know, maybe like Airbnb, they all thrive here because they built upon this hybrid system. They built upon this, you have to educate people. The key was community.
We have to build the community. It's the community of the It's very strong. In every city in Indonesia, there's a community of online drivers who educate their peers.
Pili Yang
Do you mean like these online drivers? Do you mean more like key opinion leaders or influencers? Influencers. I think that's kind of like China as well. Right now the KOL, KOC economy is like very booming. yes, that's definitely like a big, big drive for the companies.
Yeah. Thank you for sharing this. Let's move to our next question, what do you think is the biggest challenge? I mean, you already mentioned some, which is like a segmented market and also the penetration for like the market to education and this and that. But if you can only name one thing, what do you think is the biggest challenge that founders are facing in Indonesia?
What's the biggest challenge that founders are facing in Indonesia?
Arseto Pinontoan
Okay, for us locally, in the context of the Indonesian as a whole, our culture is not based on entrepreneurship. We are a worker culture. You will be amazed in a city like Tanjung Pinang. Some people still think that if you become a civil servant, you will have a brighter future. If you become a staff for an international oil company or international bank. You will have a steady life.
Our people, we don't take much of a risk. It's because our entrepreneurial culture is not that established. Even though we have a lot of unicorns and a lot of startups, one of the biggest startups in Southeast Asia is here in Indonesia, but that's because we, over the years, the government, and private sectors like us, we push it, we push the startup culture to students, to working in class that there is a way that you can create your own business.
That's on the tech, tech in a low company context here, but in the non-tech context, food is our number one, entrepreneurship business, right? It's the easiest. So even though the husband now working with a big company, usually the wife will have her own food store, its own business. Yeah, the entrepreneurship culture in Indonesia is more of a food and beverage business.
Pili Yang
When you mentioned the lack of an innovative mindset, do you think this is related to the challenges that founders are facing that they couldn't get many employees or talent, local talent to work for startups? Or what do you think this lack of innovative mindset actually results in? What's the consequence of lacking this mindset?
Arseto Pinontoan
Yeah, I think there is a gap. There is a gap in our education system. As I said, Java is the center of Indonesia, and Java has the most innovative education. They have the most innovative minds. There is a little secret that I have to share with all of you. If you compare the startups that were created in Java Island and other islands in Indonesia, there is a large gap, you know. The ideas that came from the students in Java Island are more innovative. Yeah, so I've been experiencing this myself for like seven years now. I'm trying to create startups in Sumatra, you know. Their idea is boring. I'm telling the truth, it's boring. They want to create an online ride-hailing or e-commerce again and again. If you talk about deep tech, oh, it's in Java, it's in Singapore. I think that's the biggest challenge, innovative education. We are stuck in that loop.
Pili Yang
Yeah, that's actually a very interesting discussion. As an outsider, I always thought Indonesia is a really big market, and a lot of people from all over the world if they want to expand to Southeast Asia, Indonesia is definitely their top market. And a lot of people actually set up their business in Singapore or some other regions, but targeting the Indonesian markets in general.
But I didn't know that there are not that many local funders with an innovative mindset. You're basically sitting on these huge markets and it would be kind of a waste if there weren't no local funders to be able to utilize these resources. So, yeah, thank you so much for sharing that.
Arseto Pinontoan
Yeah, Mr.Jokowi, our president said that we cannot always be a consumer in our own market. That's why he created this program. It's called 1000 Digital Startup from 2016 until this year. I was part of that program. I was in charge of three provinces for this program. And that program is free for everyone who wants to learn about creating a startup. That's why we don't want to be a consumer in our own market, you know. Yeah, also we don't want the money to get out of our country. Yeah, that's why every country wants to do that, right?
Pili Yang
Yeah, you want to be the founder, not the consumer. That's a very interesting observation. Thank you so much for sharing this. Then moving to our next question, as you know, like a Founders Lair is all about building the community, and making the connections. So could you please also like name a few people in your startup ecosystem that funders should, know of or reach out to? 
Who are the people & organizations founders should know in Indonesia?
Arseto Pinontoan
Yeah, so currently I'm holding the title of the president of the Coworking Indonesia. So if the context of your question is about who we should contact in the Indonesia startup ecosystem actually I have a lot of that. My association – the Association of Ecosystem Enablers and Coworking Space operators all over Indonesia.
So maybe if I want to start first in my own city, our first international startup that was born from Indonesia, I would call Mr.Dede Saputra from One Pasar. That's one. And then maybe my treasury from the association, it's Patrice Sagay from North Sulawesi, so it's the eastern part of Indonesia. Faye Wongso is the last president of the Networking Indonesia. She also had this huge, I think she is huger than me for this ecosystem business because she is my senior.

And startup mentor for, I think this guy is a mentor for, I think almost every government program. He is very famous, Mr. Mario Lasut, my friend, my best friend, he holds the title of CMO in Finansialku, a FinTech company from Indonesia. I think we have friends from Bali, from Lombok too, Mr. Erwin Gutawa. Palembang is our competitor for Batam right now. For the startup ecosystem and tech-enabled company from Palembang. South Sumatra, Mr. Joneten saputra.
Pili Yang
No problem. It's already very good for founders to know that these are the people that you recommend and they should reach out to. We also want to return the favor to you. We would like to know what the things the audience of this video can do to support you in your local ecosystem. How can we help you there?
What Arseto is looking for?
Arseto Pinontoan
But yeah, you guys can contact me and try to understand what you do and what I can bring that special piece of yours to Indonesia because I'm a connector. I have to know what you're doing and then I have to connect the dots. And yeah, I can do that. You have to contact me and then we can chat. Just like Pili, she contacts me and then here I am. We need all the help we can have from the global community. Feel free to contact me, and feel free to contact my associate. We have a lot of networks here and we are eager to help you and you help us. 
Pili Yang
Good, good. Yes. So to the audience, if you are thinking about targeting this huge promising market in Indonesia, welcome to to reach out to Seto. He's our guy to go. He is very, very responsible and very insightful and informative. So thank you so much, Seto for this amazing, amazing interview with you!
We have learned a lot about Indonesia, especially about a lot of like hidden rules that you mentioned, and how we really see Indonesia as a customer market, not a funder market. And also the hidden rules, like you said, lacking of innovative mindsets. I didn't know this before. So that's also very informative. Thank you so much for sharing this. Yeah. Thank you so much. And for the future, we'll bring you other interviews with other regional connectors. So please stay tuned for the upcoming Startup Ecosystem Expert interview. Thank you so much, everyone. Thank you.
About Arseto Pinontoan
Arseto is an Ecosystem enabler based in Batam, Indonesia. Well-connected and well-experienced entrepreneur since 2015 with 1 bootstrapped, 2 funded ventures, 5 on the way to greatness.
Currently coaching over 10 startups all over Indonesia, running a Government led startup program, and also spearheading Coworking Association of Indonesia.
He is open to program/initiative crafting for national or regional reach to startups and SMEs for better impact and results. Reach him at arseto@gmail.com
About Start Ecosystem Expert Interview
Founders Lair is conducting a series of interviews where we go pick the brilliant brain of startup ecosystem builders on our platform to share their valuable insights about the startup ecosystem they are in.
We hope this personal observation from startup veterans can prepare global startup enthusiasts with the mindset that they need when entering that market.
You will be able to learn
Why is that region great to start a startup or expand to?
What's the most important thing (hidden rule) that founders should know?
What's the biggest challenge that founders are facing in that region?
Who are the people and organizations that founders should know in that region?
Previous episode