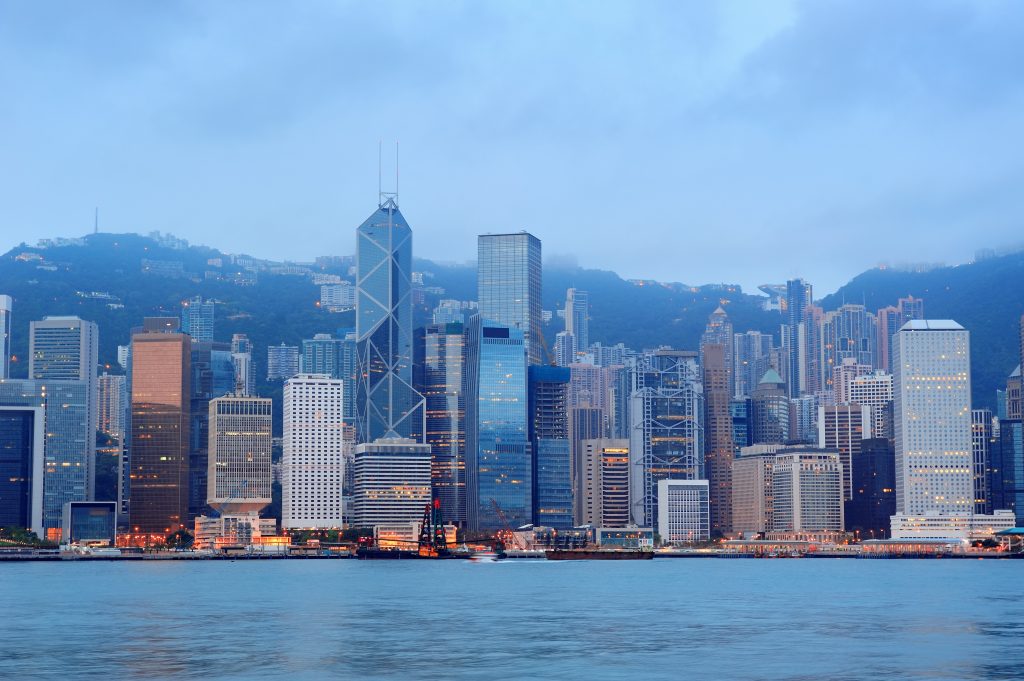 Asia is the home of over 4.7 billion people speaking about 2,300 languages, making it the world's largest and diverse continent. Over the past few years, Asia has experienced a tremendous technological boom, with GDP growth across the continent's economies surpassing growth seen in western markets, and thus making it a key target for businesses seeking to expand their global presence. (Acclime, 2020)
So Why Should Startups Consider Entering Markets in Asia?
Asia has become the epicenter of innovation and competitive business as its economy has and continues to experience substantial economic growth.
The vast population in Asia creates a large consumer market for foreign startups.
They are business-friendly ecosystems, whether that includes benefits through free trade agreements, tax incentives, special economic zones, and more.
The tech startup scene has been on the rise in Asia with many unicorn tech startups emerging in the region. In fact, Asia remains the second-largest tech ecosystem and has been rapidly growing, with 6,249 investment deals and $77 billion invested in Asia. (White Star Capital , 2021 , p.11)
Asia presents a plethora of opportunities for startups, providing them with rapid growth, large consumer markets, and youthful customers. However, before developing the best market entry strategy, entrepreneurs need to find the right markets within Asia for their startups.
Why Hong Kong?
Looking to expand to Asia, but unsure of which market to enter? Hong Kong could be the answer.
Hong Kong is a developed and sophisticated market, with an ever-growing startup scene. With its ideal location, economic growth, and pro-business policies, it's no surprise that many entrepreneurs chose Hong Kong as their base to globally expand their business to Asia. Let's take a deeper dive into some of the compelling reasons why you should expand your startup to Hong Kong.
Robust Economy
Hong Kong's economy is large and will continue to keep growing. The gross domestic product (GDP) per capita was $48, 713 as of 2021, (White Star Capital, 2021, p. 47) which usually increases by 2 to 6 percent each year. (Globalization Partners, 2021) Furthermore, Hong Kong's economy is recognized as the 2nd most competitive economy in Asia and 7th worldwide. (Globalization Partners, 2021)
Dynamic and Growing Startup Ecosystem
Hong Kong's local startup ecosystem is geared to ensure that startups can find the support they need. In fact, in 2021, there were 124 locations of co-working spaces, incubators, and accelerators, providing founders with a strong network of support. (startmeuphk, 2021) In addition, founders can easily find a welcoming community of startups through the combination of networking events, seminars, and associations. (startmeuphk, n.d.) Therefore, by fostering a welcoming startup ecosystem, Hong Kong was able to attract over 3,755 startups, (startmeuphk, 2021) and 5 unicorns. (White Star Capital, 2021, p. 47) The overall growth in startups, incubators, and accelerators is a testament to just how attractive the startup scene in Hong Kong is.
Furthermore, in an effort to further foster greater economic growth and innovation, the following initiatives were introduced.
The Greater Bay Area Initiative (GBA)
This initiative was created to develop an integrated economic and business hub by linking Hong Kong with the most prominent cities in the Pearl River Delta. The GBA initiative aims to build the region into a global leading bay area that promotes the flow of talent, goods, and capital, so that cross-border commute, work, and living are much easier. (Hawksford, n.d.)
This initiative provides businesses with the following opportunities:
Connectivity in Talent and Infrastructure
A Global Hub for Technology & Innovation
Financial Powerhouse
Wealth Management Connect Program
End-to-End Supply Chain
Free Trade Zones
Closer Economic Partnership Agreement (CEPA)
CEPA is a China-Hong Kong free trade agreement that provides companies within Hong Kong preferential access to the large Chinese market, whether that means allowing goods from Hong Kong to travel to mainland China duty-free or giving Hong Kong service providers access to preferential treatment in providing their services to the mainland.
Association of Southeast Asian Nations (ASEAN)
ASEAN is a crucial free trade agreement that allows for an enhanced market and equitable trade treatment between Hong Kong and the 10 ASEAN nation members. This initiative encompasses all aspects of the trade, whether that is trade in Goods, Services, Investments, Intellectual Property, Economic and Technical Cooperation, or Dispute Settlement. (Globalization Partners, 2021)
Outstanding Location in Asia
Hong Kong is considered the gateway that links foreign startups to China and other Asia-Pacific markets. In fact, many startups choose Hong Kong for their premier location, since it gives them easy access to many markets located in Asia. The city's strategic location allows many foreign startups to harness the benefits offered by other Asian economies as well as an infrastructural and commercial entry point to mainland China.
If your goal is to eventually grow your startup to reach a majority of Asia, then Hong Kong could be the perfect location. By setting up in Hong Kong first, startups will be in close proximity to many other innovation hubs across Asia. In fact, many major business cities within Asia are either within the same time zone as Hong Kong or a few hours difference, making it relatively easy to enter a new market.
Ease of Doing Business
Hong Kong ranked 3rd in the world for ease of doing business and 5th for starting a business, thanks to its streamlined and time-saving company formation process. (TMF Group Experts, 2021). In fact, procedures for setting up a company are simple, straightforward, and could be done within just 24 hours. Furthermore, the state's judicial system, in particular, the Customs and Excise Department is known to take swift action in the protection of intellectual property rights, including copyright piracy and trademark counterfeiting. IP infringements are taken seriously in Hong Kong, and startups can rely on the judicial system to fight against such breaches if they were to occur.
Language
One barrier when considering global expansion is language. It can be quite difficult to expand your startup in a country when you can't effectively communicate with potential investors, partners, or staff. However, that is not a concern for many foreign startups in Hong Kong as English, aside from Cantonese and Mandarin, is one of the 3 main languages in Hong Kong. Therefore, as long as entrepreneurs can communicate in either English or Cantonese, they should have no issues connecting with potential stakeholders and expanding their brand image.
Government Support & Funding Opportunities
Hong Kong is home to many government-initiated innovation centers, such as Cyberport and the Hong Kong Science and Technology Parks Corporation. These innovation centers give startups access to a wide variety of programs and grants that provide incubation support, financial aid, assistance with expansion plans outside of Hong Kong, and so much more. Here are just a few examples:
SME Export Marketing Fund
This fund encourages SMEs, startups, and new businesses to expand their business to new markets outside Hong Kong.
The Cyberport Incubation Program
A financial grant is available to digital tech companies for growth acceleration. The program would cover expenses on marketing, staffing, and business operations, as well as rent-free offices, training, and networking opportunities with industry peers and investors.
Branding, Upgrading, and Domestic Sales Fund (BUD)
This fund aids enterprises in branding, upgrading, and restructuring their business operations so that they are ready to promote sales in the ASEAN markets and mainland China.
In addition to the myriad of government support foreign startups can receive in Hong Kong, there is also rising availability of funding available from angel investors, venture capitalists, and accelerators. In fact, in 2020 alone, Hong Kong recorded raising a total of HK$398 billion. (Forbes, 2021)
Simplified Tax System
Hong Kong's standard corporate tax rate is 16.5%, but there is a two-tiered profit tax regime that applies to corporations: the first HKD 2 million of accessible profits is taxed at 8.25%, and the remainder of the accessible profits are taxed at the standard corporate rate. (Deloitte, 2021) In addition, the region operates as a territorial tax system, where only income/profits sourced in Hong Kong are subject to tax, therefore, giving foreign businesses relief from double taxation. Lastly, there are no taxes on capital gains, dividends, or goods and services (VAT, GST, etc.) in Hong Kong.
Disadvantages in Hong Kong
Small Domestic Market
Compared to other markets, Hong Kong's domestic market is small with a population size of 7.5 million. However, despite the limited market size, many startups still select Hong Kong as their initial market when planning to expand to Asia. Why? Because Hong Kong is the gateway for entrepreneurs to gain access to mainland China and other markets in Asia. Given its prime location and free trade benefits, successful startups enter Hong Kong with the strategy to internationalize to China and other markets in Asia rapidly and use Hong Kong as a way to test and adapt their services and brand before further expanding to a bigger market.
Talent Gap
Hong Kong is currently facing a major shortage of talent in the Fintech and information technology sectors since many of the local talents move away and very few foreign talent move in. (Westbrook, 2021) This results in many employers struggling to find suitable candidates and having to compete with one another for the limited candidates that do exist. In order to stand out from the competition, foreign startups will need to differentiate themselves through their corporate culture, branding, and employee benefits, which could help them better attract the limited candidates available.
The Government has also identified the lack of talent available as an issue. Therefore, in their attempt to attract global talent, they have released a Talent List of 11 professions that will support Hong Kong's development as a high value-added and diversified economy. (White Star Capital, 2021, p. 52)
---
Author: Xavier Roso• Expando • July 17, 2022