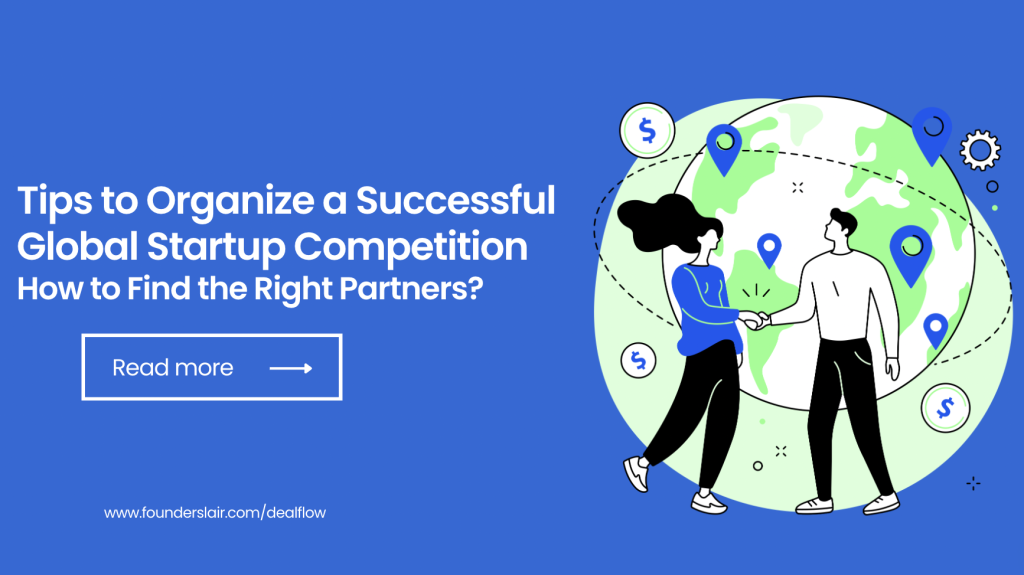 Running a global startup competition to attract the best startups to participate can be a tough business. If you have a truly global footprint, you need to find ways to reach the best startups all over the world. This is not possible without a strong network of partners who know their local startup ecosystems well. In this blog post, we will explore the key strategies and recommendations for finding the right partners to support your global startup competition.
Ensure Your Startup Competition is Truly Global
To attract the best startups from all regions, it's essential to create an inclusive and diverse competition. Ensure that your startup competition is visible to the outside world.
Don't secretly focus on mature startups from the US and Europe. The internal team and external judges should understand the varying quality of startup applications and be open to diverse participants.
Divide the World into Several Target Regions
When targeting the entire globe, careful planning is crucial.
Consider dividing it by continents or countries. Managing numerous partners in different countries can be challenging, so leveraging technology or building a large team is advisable. Aim for a larger pool of partners in individual countries to increase the diversity of your application pool. If you divide by continents, keep in mind that the representing partner may not have equal reach in all countries within that continent.
Choose Good Partners to Support Your Startup Competition
Collaborating with various organizations can make excellent partners for your startup competition. Look into local accelerators, incubators, venture capitalists, governments, or community experts. Diversifying your partner portfolio allows you to tap into different strengths and incentives for introducing startups to your competition. Keep in mind that if your competition is tied to a landing program in a specific country, governments may be hesitant to introduce startups due to potential tax implications and competition between countries.
Incentivize Your Partners
Incentivizing your partners is essential for fostering strong collaborations. Shared branding opportunities, through which local partners benefit from your global brand, can be highly effective. Signing a short Memorandum of Understanding (MoU) can help solidify the partnership. Additionally, consider implementing a referral system with incentives based on the number of applications received or the number of startups advancing to later rounds. Align the incentives with your startup competition's goals and key performance indicators (KPIs).
Retain Good Partners
If you run your competition regularly, having a solid retention strategy is vital. Provide partners with easily accessible data about their performance and acknowledge their contributions. Simple gestures like media coverage or awards for top-performing partners can strengthen the relationship. Uphold financial incentives for referrals and consider rewarding partners for exceptional achievements.
Tap into Existing Startup Networks
Explore industry associations, entrepreneurship communities, and startup support organizations. These networks have established connections and can help you identify potential partners aligned with your competition's goals.
Attend Industry Startup Events
Participate in relevant industry events, conferences, and meetups to network with potential partners. Share your competition's objectives to attract partners passionate about supporting startups.
Leverage Social Media and Online Platforms
Utilize social media platforms and online forums to expand your reach and connect with potential partners. Join relevant groups or communities where you can engage with individuals with expertise in specific regions or industries.
Seek Recommendations
Ask for recommendations from your existing network, mentors, or advisors. They may know individuals or organizations who could be a good fit as partners for your startup competition.
Conduct Targeted Research
Identify key players in different startup ecosystems through targeted research. Look for local accelerators, incubators, venture capital firms, and government agencies known for supporting startups. Analyze their objectives, values, and past initiatives to determine if they align with your competition's vision and goals.
Develop a Clear Value Proposition
Clearly communicate the benefits and value proposition of partnering with your competition. Explain how partners can contribute to the growth and success of startups, gain exposure to innovative ideas, access new markets, or showcase their expertise. Highlight the unique opportunities and advantages your competition offers.
Build Personal Relationships
Invest time in building personal relationships with potential partners. Schedule meetings, attend networking events, or set up video calls to understand their needs and align your competition's offerings accordingly. Building trust and rapport will strengthen the partnership and foster collaboration.
Collaborate with Alumni Networks
Reach out to alumni networks of previous competition participants. Alumni who have benefited from your competition can become valuable partners, providing insights, mentorship, or even funding for new startups. Leverage their experiences and success stories to attract new participants and partners.
Foster an Ecosystem Mindset
Cultivate an ecosystem mindset among your partners. Encourage collaboration and knowledge sharing between partners, startups, and other stakeholders. By creating a supportive ecosystem, you can attract partners who are passionate about nurturing and developing the startup community. Consider organizing events, workshops, or forums where partners can connect and exchange ideas.
Finding the right partners for your global startup competition requires a proactive approach, clear communication, and a genuine interest in collaboration. Combine the strategies mentioned above to enhance your partner search efforts. By building a strong network of partners who understand local startup ecosystems and share your vision, you can create a successful and impactful global startup competition.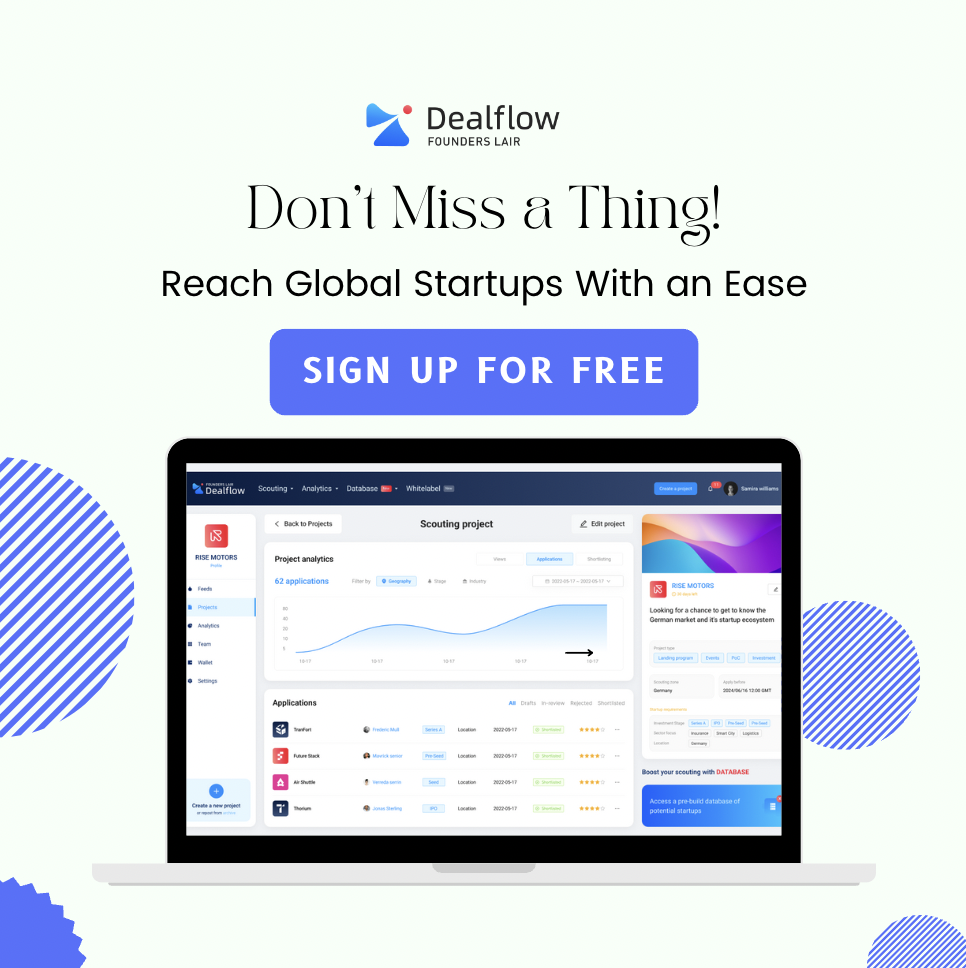 At Founders Lair, we understand the challenges faced by startup competition providers. That's why we've developed a platform where you can easily manage everything—from finding and managing partners to retaining them—in one place. With our platform, you can streamline your partnership efforts and make your global startup competition a resounding success.