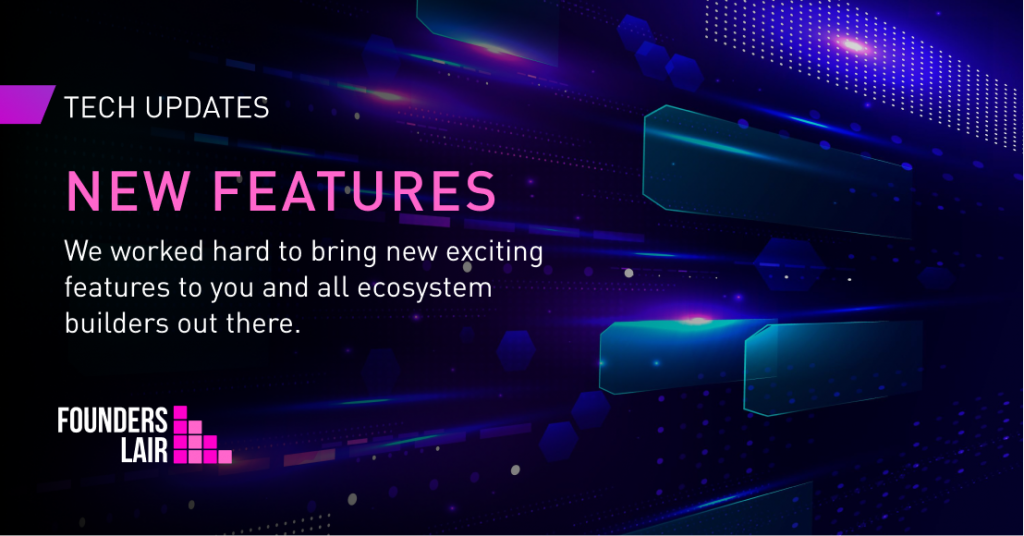 ---
Connector Profile
This is an exciting move, as it gives you an identity on our platform as an ecosystem builder. This is the first lean version. Many more items will come in the coming weeks.
Go to your image on the top right, and click "Connector profile"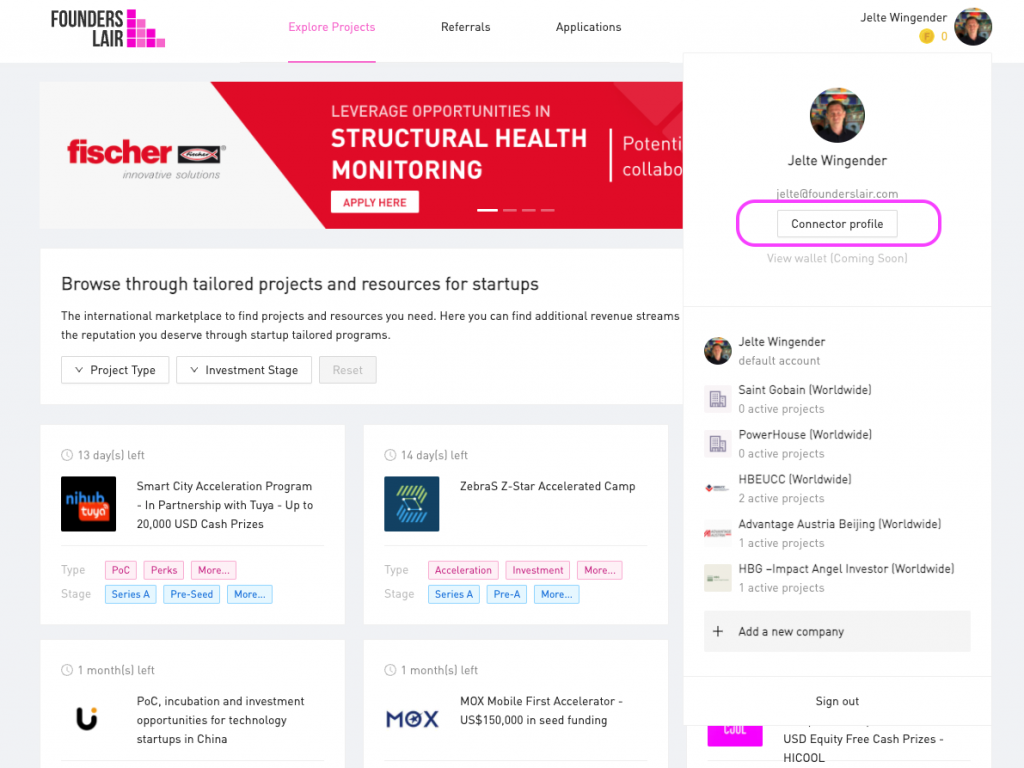 Afterward you see your own profile: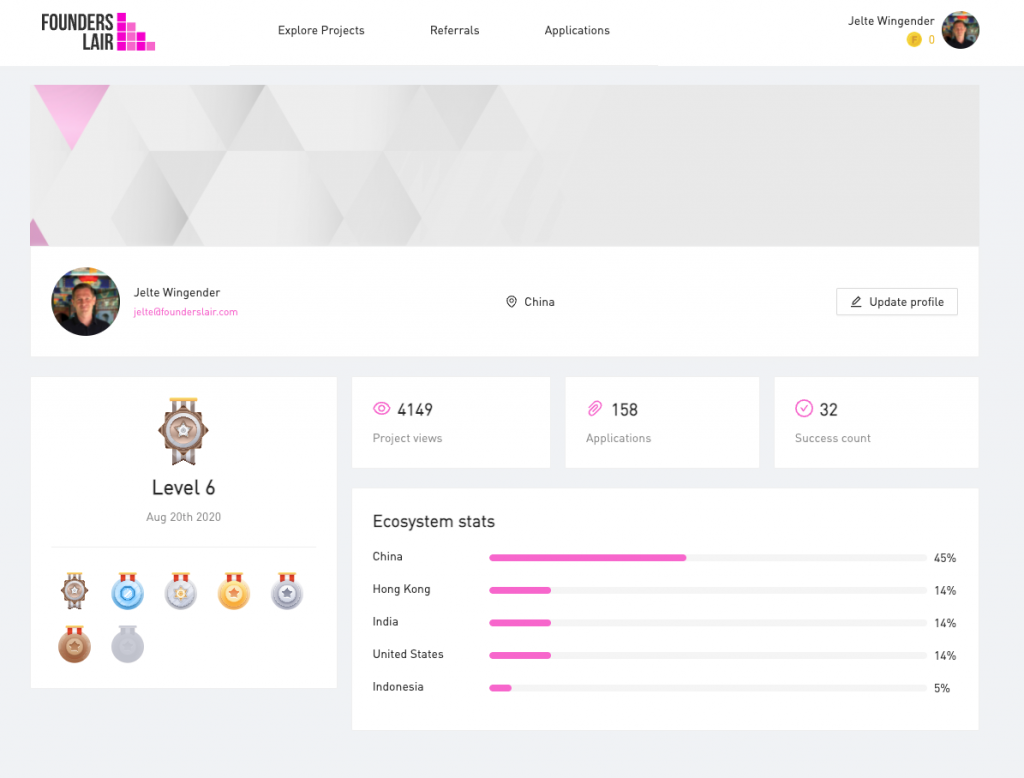 Important to know! We showcase in the lean version only these items:
Your ecosystem: In my example, you see China. If you see a city here, that means that you are still on the old logic, please go and click on "Update profile" in order to change it to a country.
Your awards: We are aiming to make connecting fun. Here you see your connector level. As you can see, I am a "Level 6" connector. This is automatically generated, you just connect and this is placed here once you get more achievements. Later we will have more awards here, for example, the "Connector of the Month" award. The little date below the level indicates by the way when you have joined Founders Lair. For me, it is August 20th, 2020.
Project views: This measures all the people who have clicked on your own referral links. In my case, I have reached 4149 people around the world.
Applications: This indicates how many of these views have turned into applications of startups. I have managed to get 158 applications from startups around the world.
Success: This will be changed to "Shortlisted" soon, as it indicates how many startups got shortlisted by project owners of projects I shared.
Ecosystem stats: This shows where most people come from who view my referral links.
As mentioned before, there is a LOT of exciting new features coming your way on the profile. Stay tuned and let us know what else you want to see. We will make the profile sharable in the next couple of weeks.
---
Organizational Connectors
Some of you are keen to refer to startups as an individual, some of you prefer sharing it as an organization. Now you can actually choose.
In the picture below you can see that I am logged in "Jelte Wingender" – this is my individual connector profile.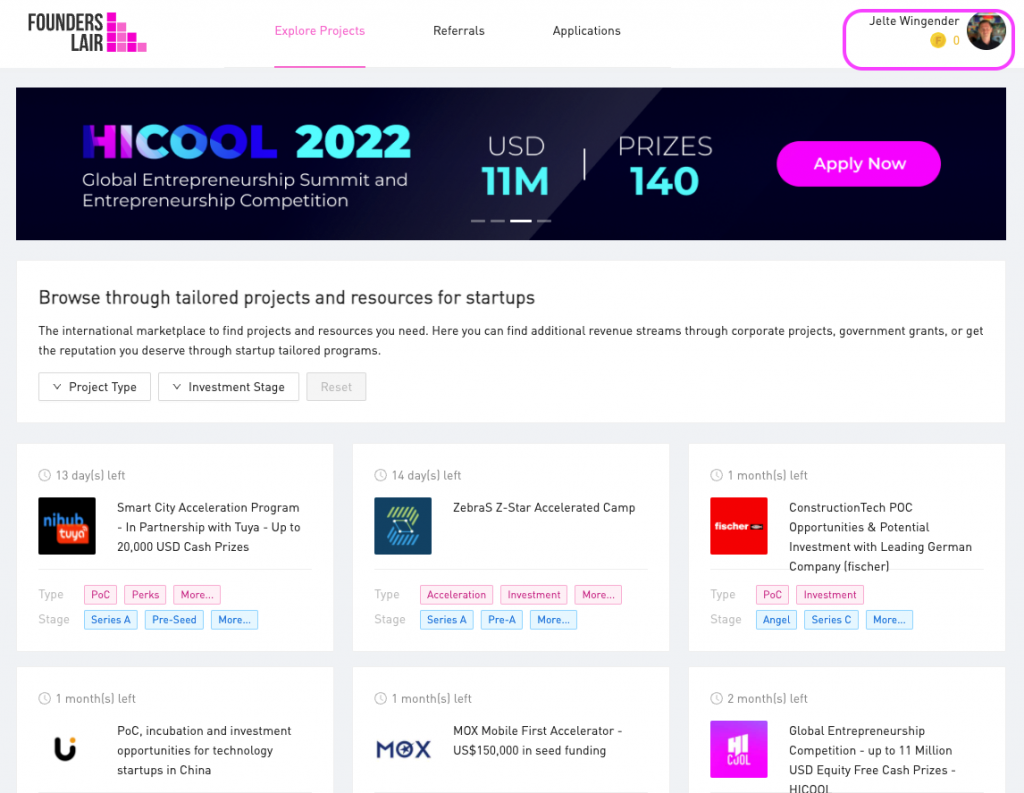 If I go now to "Explore Projects" and I select for example HICOOL, and click on "refer startup" you will see the image below. I am sharing this as an individual as "Jelte Wingender". So all the data I collect, views, applications, shortlisting, will go to my individual connector link. It says "You are sharing this project as [Your Image]"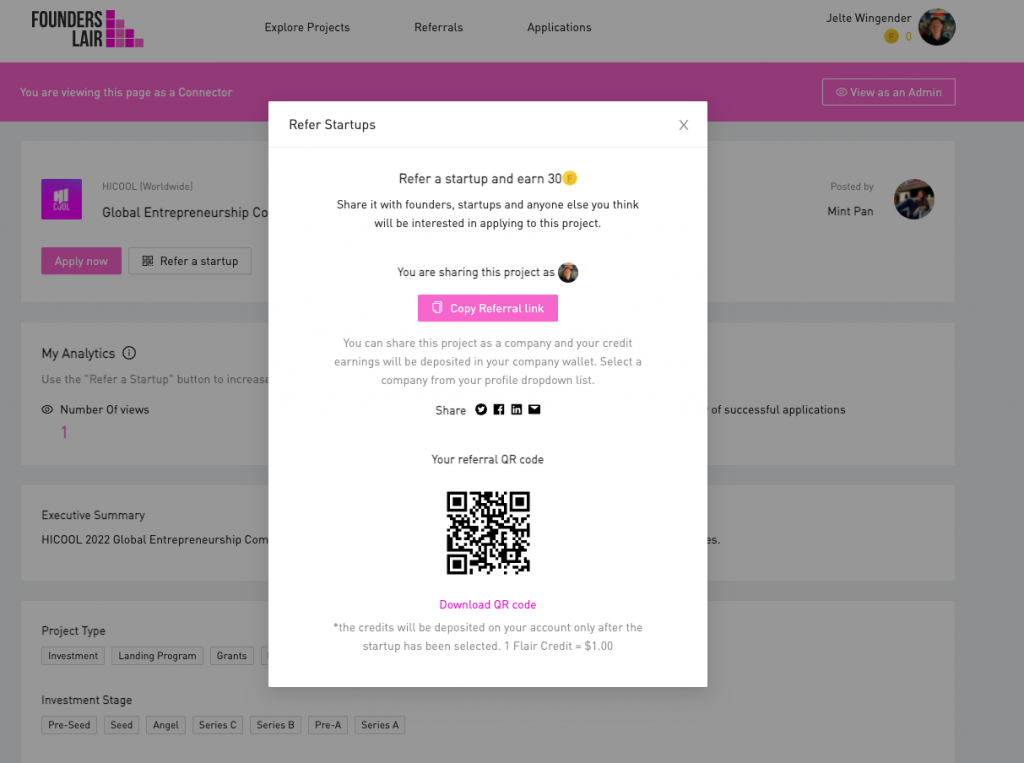 Now let us say, you do not want to share this as an individual but as your company or organization. Click again on your image on the top right, and select your own company, in my case, this is "Founders Lair".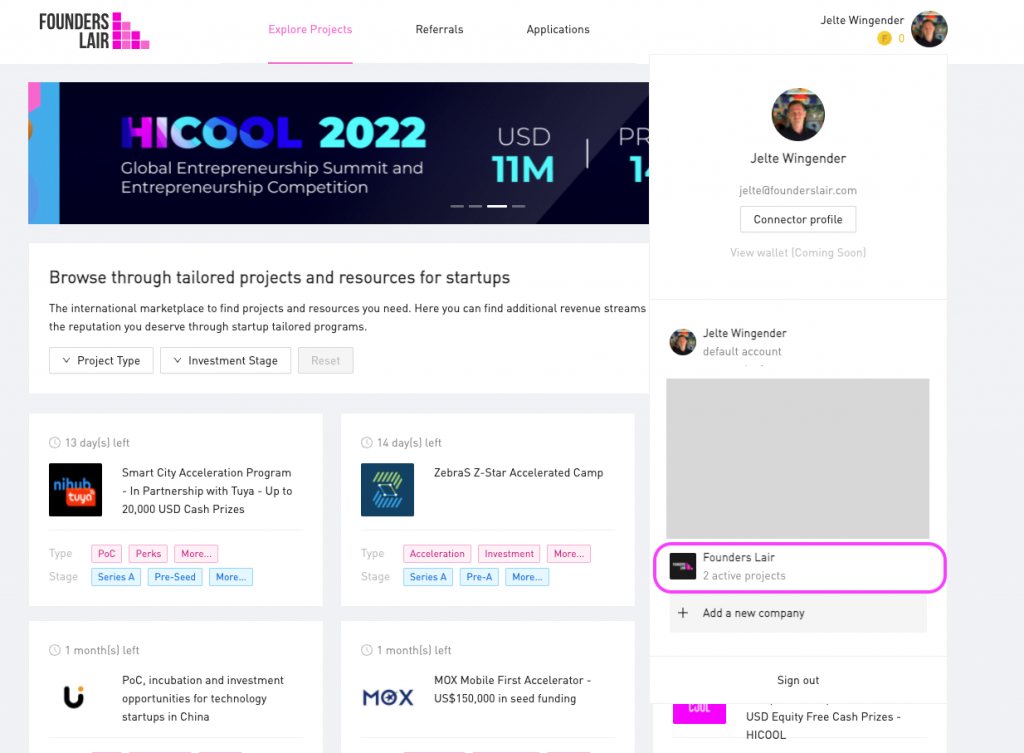 After I have selected "Founders Lair" and I go to the HICOOL project again to share it, you will see that my icon has changed to the logo of my company.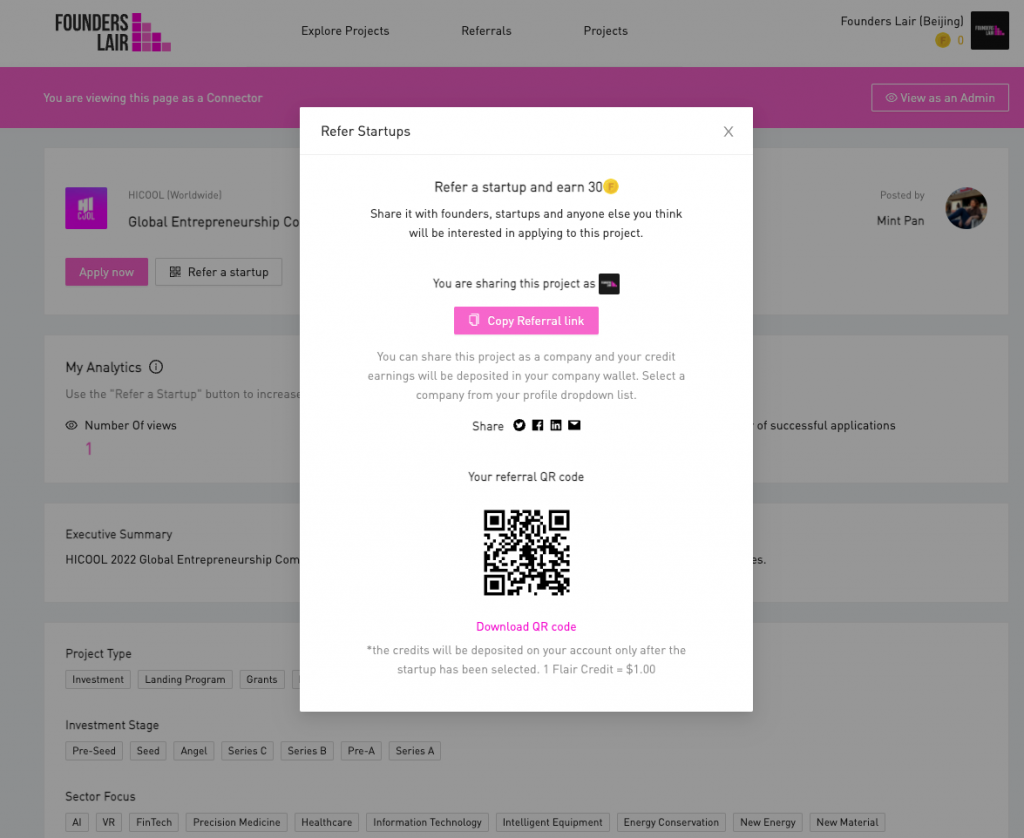 Now all the data I collect as an ecosystem builder will go to Founders Lair. My entire team that is linked to the company can collect data for this.
In case you do not see a company there yet to choose from, please go ahead and click "Add company" and you can proceed with the steps mentioned above.
Do you have any comments? Any suggestions on improvements? Please do not hesitate to share with us your ideas on our Slack community in the channel #food-for-thought. Our entire team is there and we will take your ideas into consideration.
---
---