Hello Community!
We are thrilled to announce the release of Dealflow 1.4, an exciting update to our startup scouting platform that brings a host of new features and improvements. With Dealflow 1.4, we continue our commitment to providing you with the best tool to scout and manage the most promising startups from all over the world. This blog post serves as a comprehensive overview of the changes we've made and the benefits they bring to our platform.
1. Streamlined Project Creation Process
We have revamped the project creation process, introducing a new user experience (UX) that simplifies and improves usability. As part of this change, we have added a step by step process which gives you a comprehensive overview on your startup program. We now show you a live preview of your program, a way to view the questions that will be asked to startups when applying and also our additional services to boost your scouting experience. This enhancements allows us to streamline our operations and ensure a seamless experience for both our users and our team.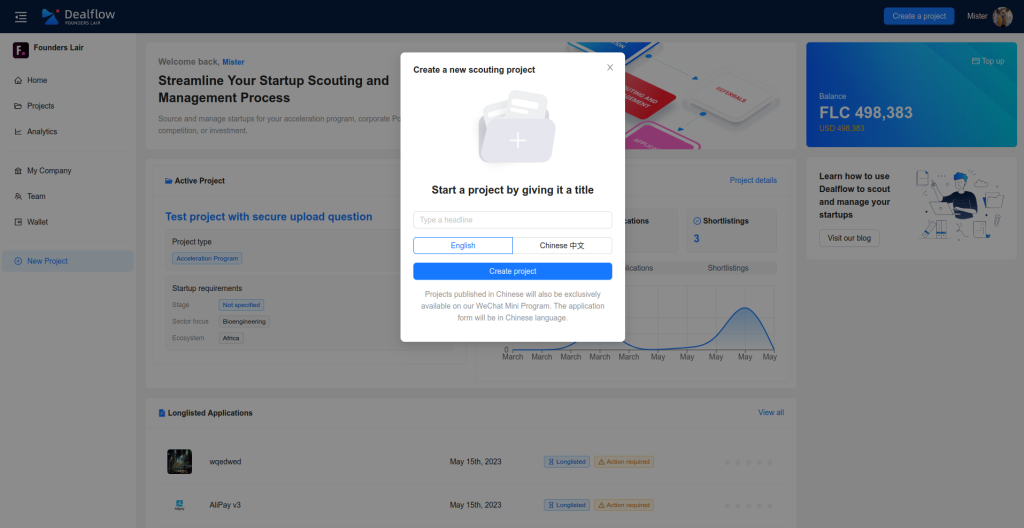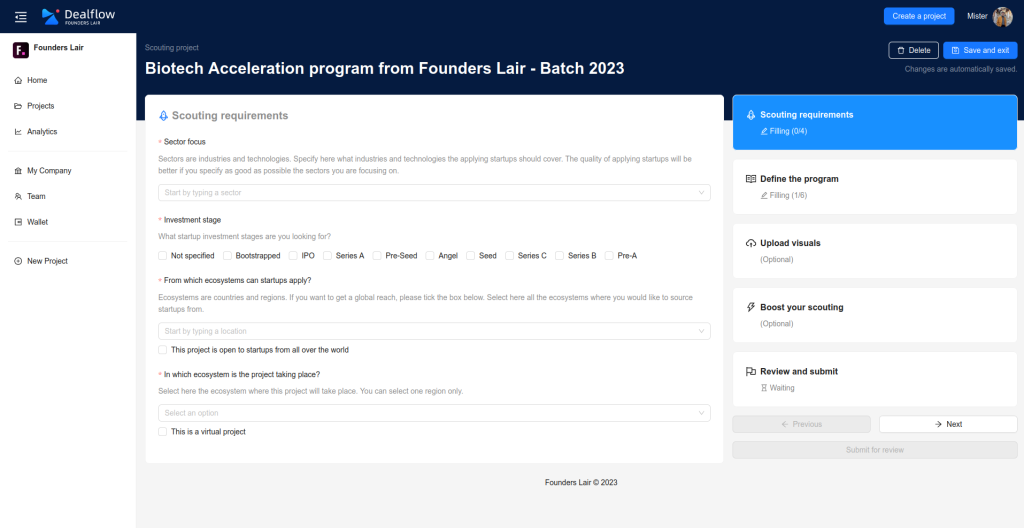 2. "Program is Live!" Automatic Email Notifications
One of the standout features of Dealflow 1.4 is the introduction of automatic email notifications. Now, whenever a program is made live after being reviewed by our team, you will receive an email notification, keeping you informed about the latest developments. This feature aims to streamline your workflow and ensure you never miss out on important updates.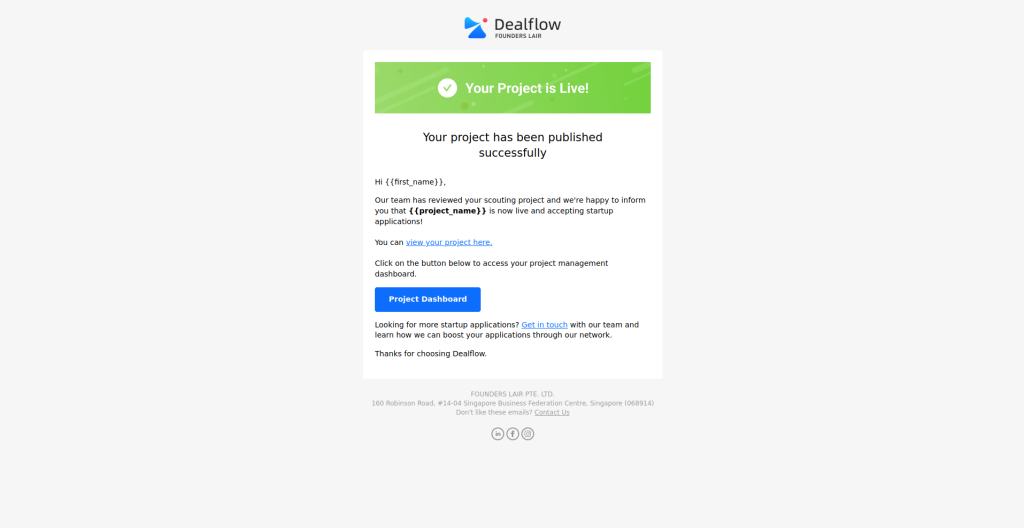 3. Improved Project Editing UX
Based on user feedback, we have made substantial improvements to the project editing experience. The new UX ensures a smoother and more intuitive editing process, empowering you to make changes to your projects anytime effortlessly.
4. Refined Logic and Interface for Shortlisted Startups
To enhance clarity and remove clutter, we have removed legacy action buttons from shortlisted startups' onepagers. Additionally, we have restructured the logic behind shortlisted startups to provide a more coherent and streamlined experience. These changes contribute to a more focused and efficient evaluation of potential startups and reduce misunderstandings.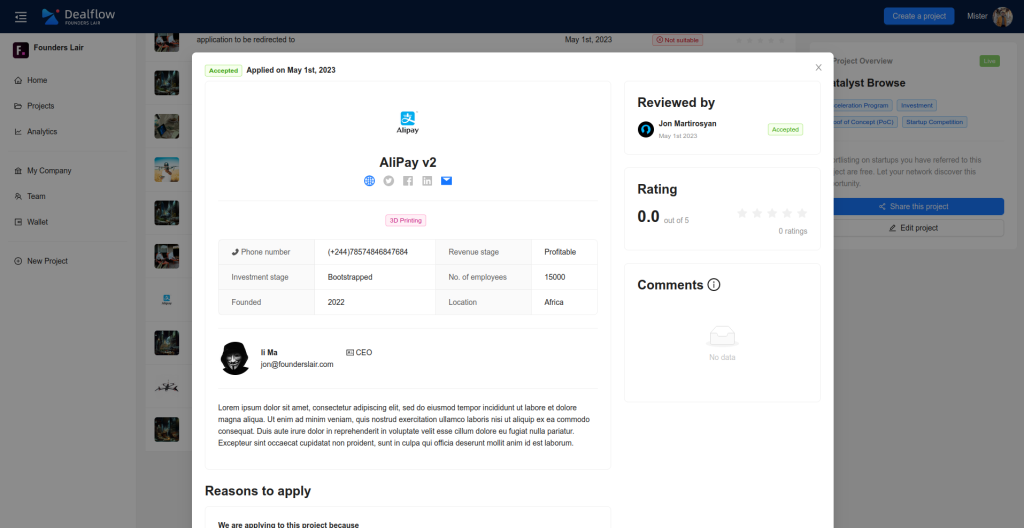 5. Enhanced Sorting and Pagination for Applications
In response to user feedback, applications are now sorted based on their submitted date, allowing you to prioritize and review submissions more effectively. Additionally, we have added pagination and more customization to tables, optimizing speed and providing faster access to critical data.
Conclusion
We are thrilled about these improvements and believe that Dealflow 1.4 will elevate your startup scouting experience to new heights. Our team remains committed to refining and expanding our platform to meet your evolving needs. To try out the new features and improvements of Dealflow 1.3, simply log in to your account and explore the platform.
Thank you for your ongoing support and valuable feedback. We encourage you to explore the latest version of Dealflow and experience the enhanced capabilities firsthand. If you have any questions or require assistance, please reach out to our support team, who are always ready to assist you.
Stay tuned for more exciting updates in the future as we continue to innovate and empower you in discovering the next generation of groundbreaking startups.
Happy scouting!