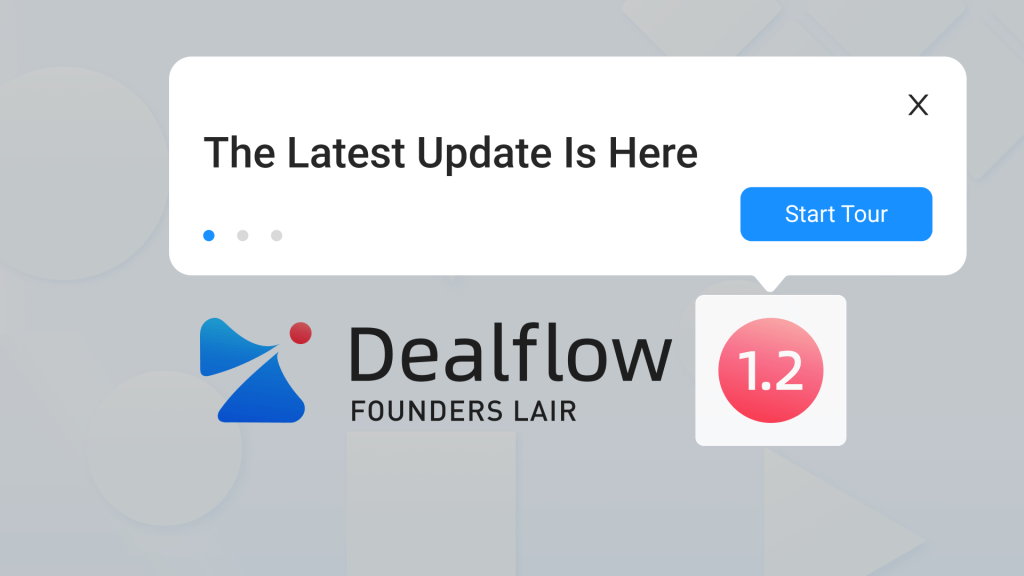 Dealflow, the leading platform for global startup programs, has just released its latest update: version 1.2. This new update introduces a range of new features and improvements that will make it even easier for clients to scout and manage their startup portfolio. Let's take a closer look at what's new in Dealflow version 1.2.
Enhanced Homepage and Onboarding Experience
The new update introduces an all-new homepage that gives clients a 360-degree view of their activities. Clients can now view their startup applications, projects, and analytics all in one place. The homepage also includes new features such as quick links to recent projects and dashboard that allows clients to view the information that's most important to them.
The onboarding experience has also been improved. The new "tour" is a faster and more intuitive way of showcasing the most important feature of Dealflow. This allows users to start using the platform immediately after sign-up. They can now set up their account, create projects, and start sourcing startups in just a few minutes.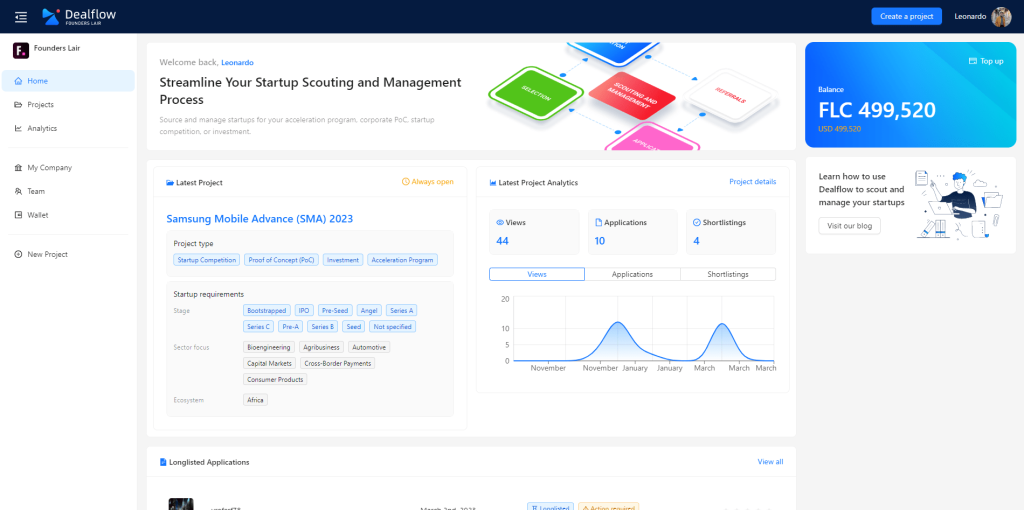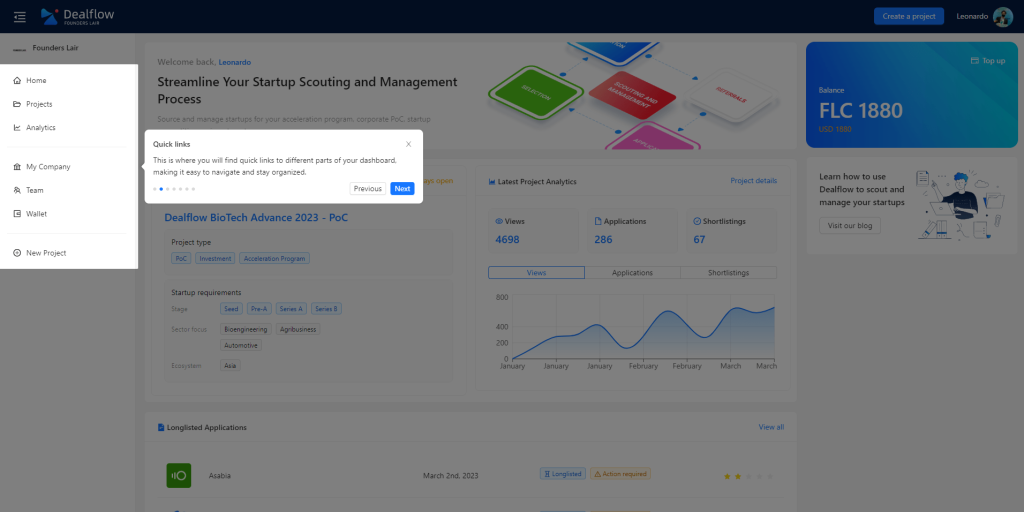 Improved Team Members Management
Dealflow version 1.2 introduces improvements to team members management, making it easier for clients to add, remove, and manage team members.
Vibrant Colors and Sleek Design
The new update also introduces a fresh and modern look with vibrant colors and a sleek design. The new design makes it easier for clients to navigate the platform and find the information they need.
Project Analytics by Weeks
Dealflow version 1.2 now shows project analytics by weeks, providing clients with more granular insights into their startup programs. The new analytics feature allows clients to track the progress of their projects, identify trends, and make data-driven decisions.
General UI/UX Fixes, Legacy Code Cleanup, and Bug Fixes
Dealflow version 1.2 includes a range of general UI/UX fixes that improve the overall user experience. The new update also includes legacy code cleanup, which improves the platform's performance and security. Additionally, the update includes bug fixes that address known issues and improve the stability of the platform.
These new features and improvements in Dealflow version 1.2 are designed to help clients streamline their startup portfolio management and make informed investment decisions. Try Dealflow today and experience the benefits of the latest update!