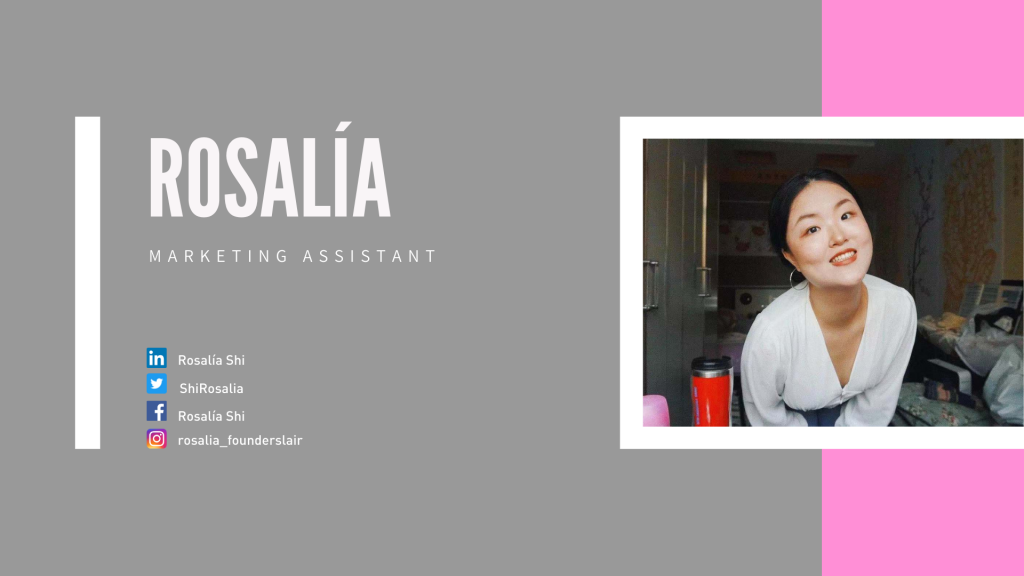 Who is Rosalía?
Meet Rosalia Shi, our amazing Marketing Assistant at Founders Lair. Rosalia is based in Shanghai and helps to educate startup ecosystems about our unique marketplace.
What She is Working On?
Beyond supporting our marketing, Rosalia also helps corporates, investors, and accelerators to tap into her own network on social media. How does she do that? By being actively involved as a connector. Rosalia has a far reach on multiple social media platforms, and she uses her own recommendation links as a connector to share opportunities with her network.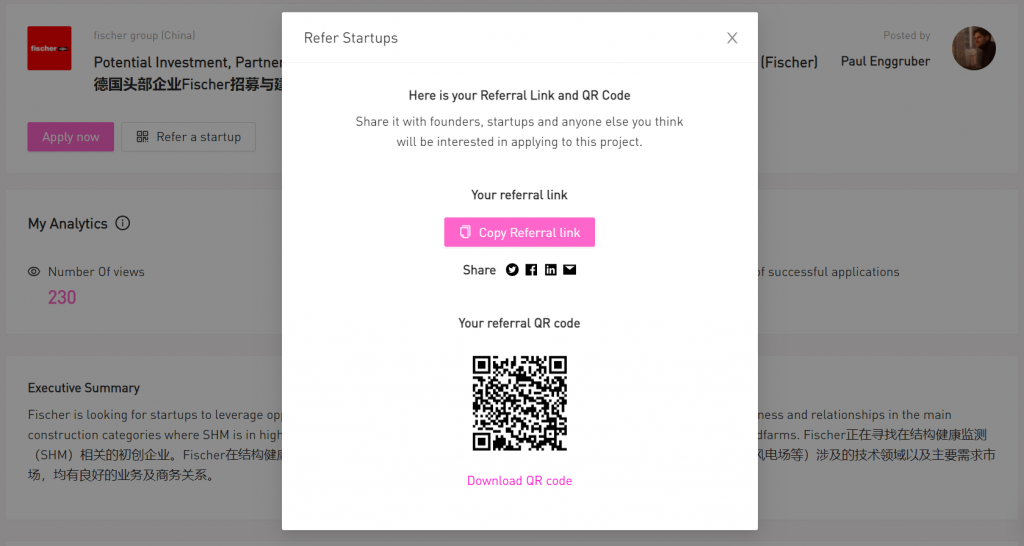 What Has She Achieved?
As a result, she has reached 770 startups and helped to make already 49 connections of top technology companies globally to projects on our marketplace.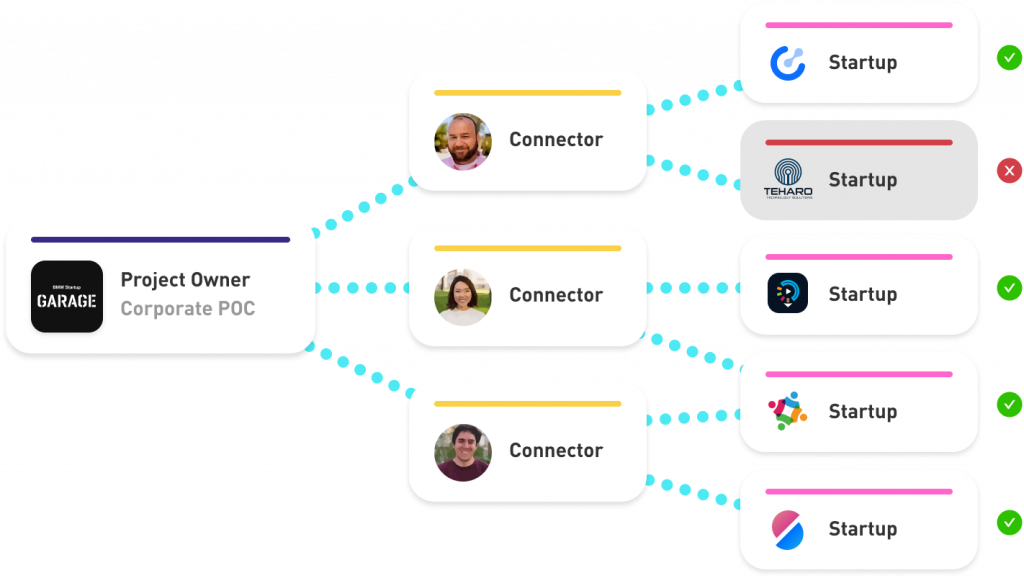 How do we know this precisely? Rosalia has her own connector dashboard to measure her impact, her reach, and her efficiency.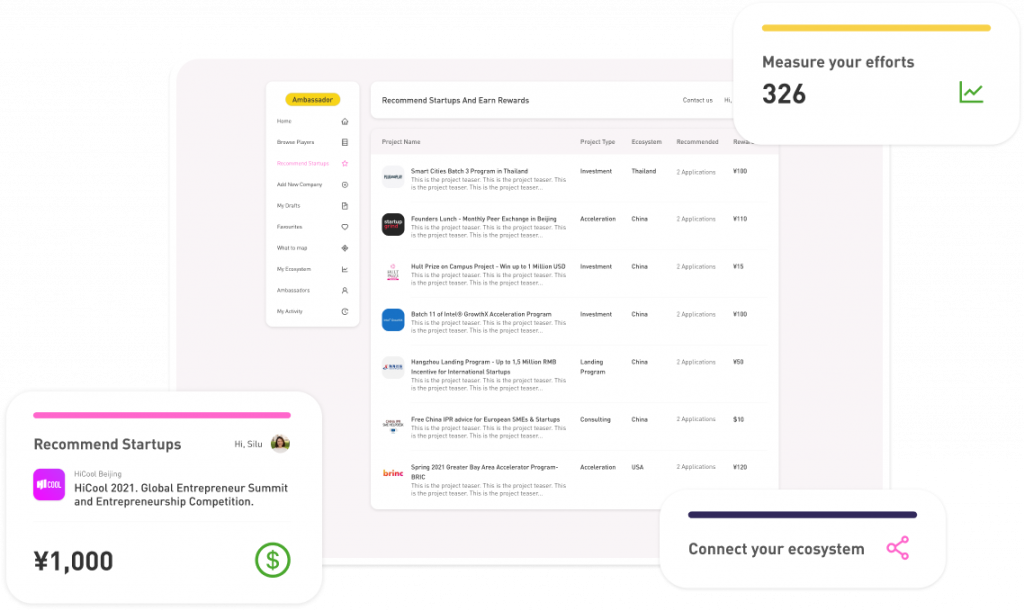 Open innovation is a complex matter, and you need to be able to reach beyond your own network in order to reach the best startups in your industry or geography. At Founders Lair, we enable project owners to tap into the trusted network of other investors, thought leaders, and community evangelists, opening the doors to top startups in your field through connectors.