Why we built Founders Lair?
Innovation is not just limited to one country, city, company, or institution. It is not just limited to PhD's, elite students, or professionals. Innovation happens all around the world and anybody can contribute to positive change and create impact.
However, innovation requires the right access to resources and the right people to come together in order to create an impact. Even though we are living in a modern and globalized world, most resources are still centralized in few places in the world, which makes innovation harder in other places.
We wanted to build Founders Lair to enable individuals anywhere in the world to develop a positive contribution to innovation and impact. Undoubtedly, by connecting.
We are on a mission to accelerate the world's transformation to a decentralized and digital innovation ecosystem.
Why become a connector?
As a Founders Lair connector, you become a true startup ecosystem builder with tools at your disposal that enable you data intelligence, insights, and help you to create a strong reputation.
You share, like, and comment every day on social media, but you do not know what the impact is that you create.
By sharing opportunities of Founders Lair marketplace, you actually enable constant intelligence into your actions on social media.
–Measure your impact and also receive earnings for successful connections.
-Track how many people from which regions are interacting with your sharings. You will know which people get connected with each other.
-Develop traction on your personal connector profile.
These are all technical benefits you can get from becoming a connector. On top, we also believe in the power of community. By becoming a connector on Founders Lair, you also join a community of global startup ecosystem builders. You can network and exchange with like-minded startup ecosystem builders around the world.
Where are our connectors from?
We have at the moment 100 startup ecosystem builders acting as connectors from over 23 countries.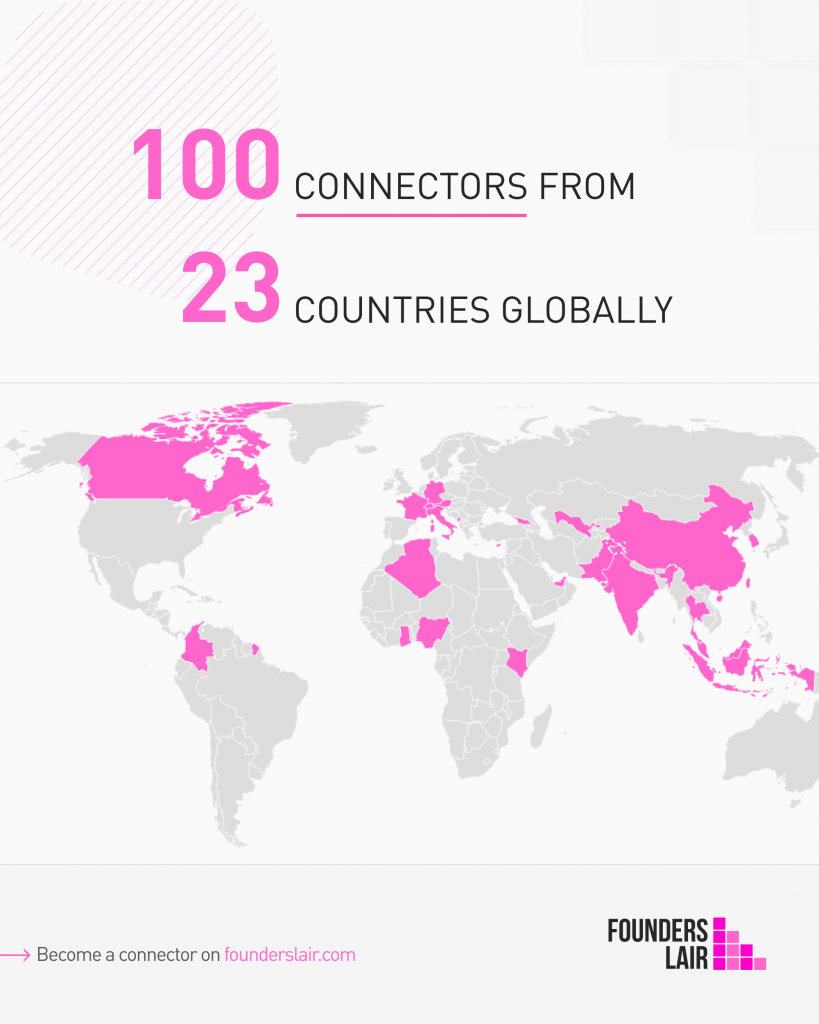 What are the types of opportunities connectors can share with their startup ecosystem?
We first develop on Founders Lair opportunities for startups. However, we extended these quickly to other fields, as we saw that startup ecosystem builders wanted to connect more people from different background.
As a connector you can share these types of opportunities with your startup ecosystem:
Idea & MVP stage startups 💡
The target are early entrepreneurs, technical founders, startup enthusiasts or solopreneurs who have not yet registered a company.
Early and growth stage startups 🚀
These opportunities target already mature startups who have a company registered and a product on the market.
Investors 💰
These opportunities target investors to apply. These are usually demo days, pitch events, or other events where investors add value.
Mentors 🌱
These opportunities target mentors to apply. These are usually acceleration programs or incubators who are in need of mentors for their portfolio startups.
Partners 🕺
These opportunities target corporates to apply. These are usually acceleration programs or incubators who are eager to find POC partners for their portfolio startups.
Talent 🦸‍♀️
These opportunities target talent to apply. These are usually startups, innovation departments of corporates, accelerators or investors hiring for their companies.
The people you connect to these opportunities have the chance to meet the project owners, the people who have posted the opportunities. Furthermore, if they decide to shortlist your referral, a connection is being established, and you contributed to this success as a connector.
How to become a connector?
We have developed a platform that enables data insights into startup ecosystem building. Thus, we also need you to "activate" your account to become a connector.
Create an account on app.founderslair.com. Make sure you have a good profile picture, you select your country, and that your name is accurate.
Go to "Explore Projects"
Choose any project you like to share with your startup ecosystem and click on it.
Click on "Share"
Click on "Copy referral link"
Share your referral link on social media or individually to people in your network who you think are suitable.
If a person clicks on your referral link, you will receive a "Level 1" award and your profile is "activated" and you are an official connector on Founders Lair.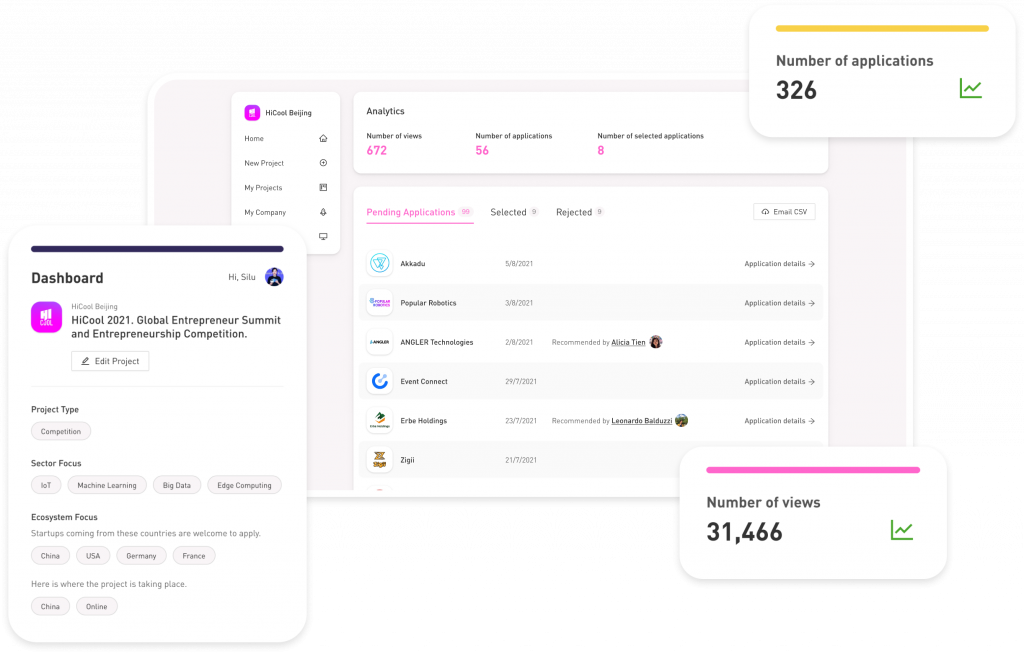 ---