After completing your startup profile, you will find a "badges" section on the startup profile page. This section displays two badges, the verification badge on the left and the shortlisted badge on the right.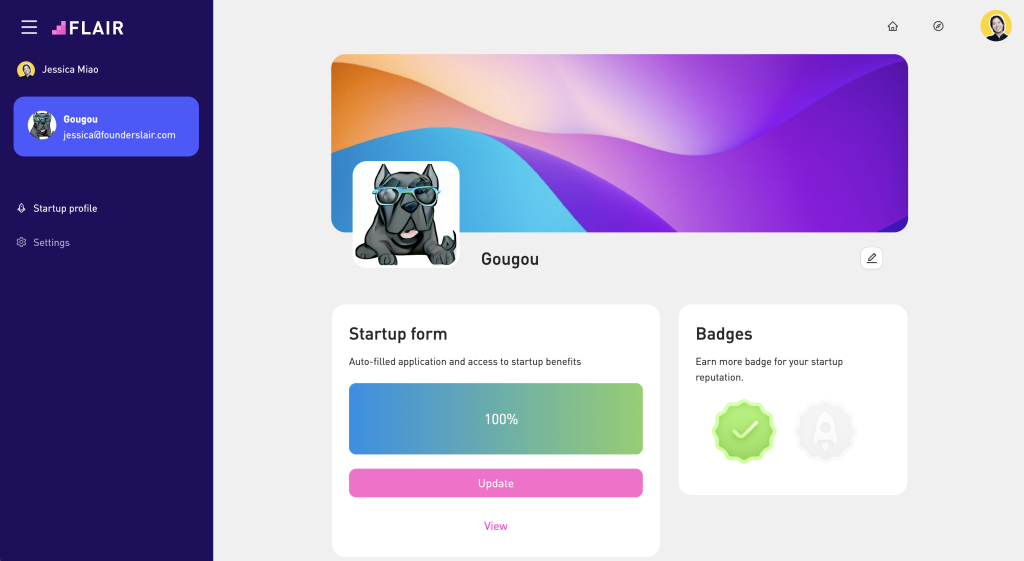 To earn the verification badge, you must complete your startup profile information entirely, achieving a 100% status bar. Then, you can click the "verify" button to initiate the verification process by our team, which takes a few business days to manually process. Our team will review the information you provided in the startup form and validate it.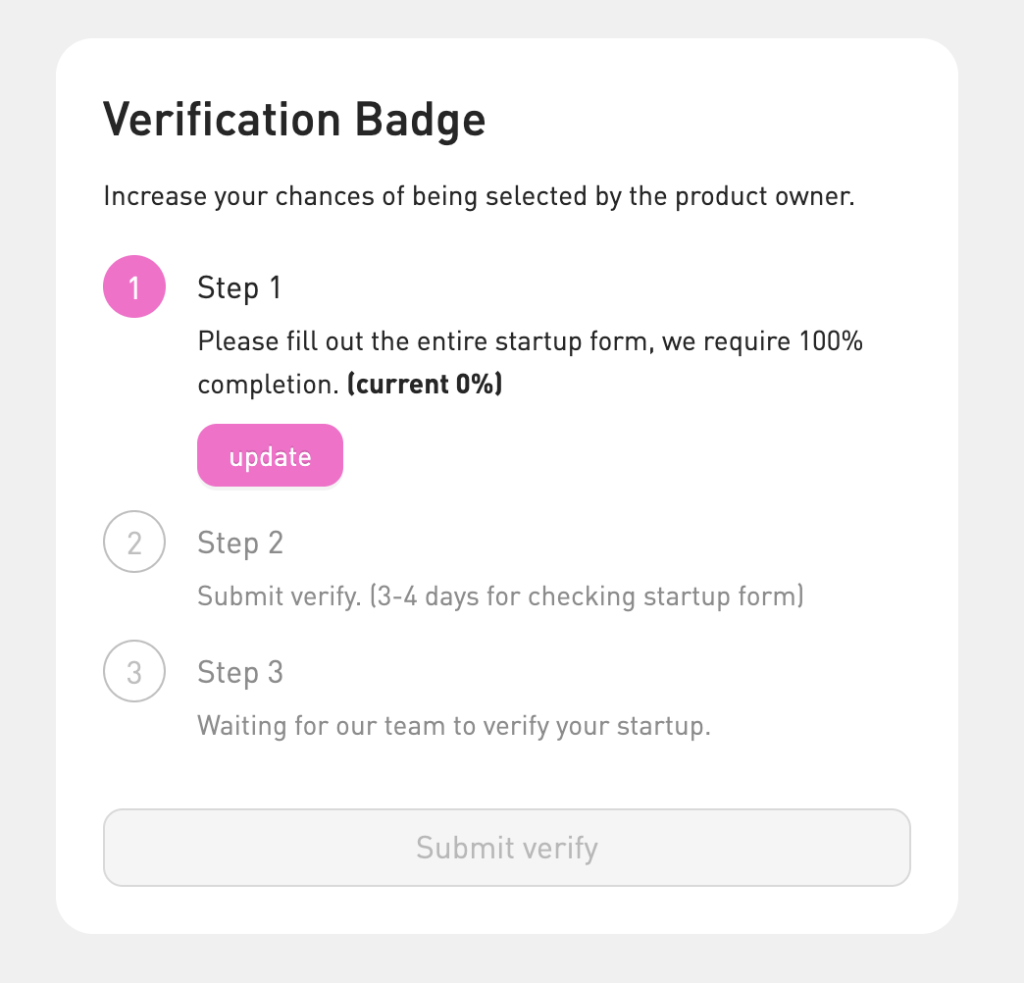 On the other hand, the shortlisted badge is awarded to startups that have applied to one of the programs on our platform and have been reviewed and shortlisted by the program owners. You can check the status of your application from your personal profile to see which programs are still in review, rejected, or shortlisted.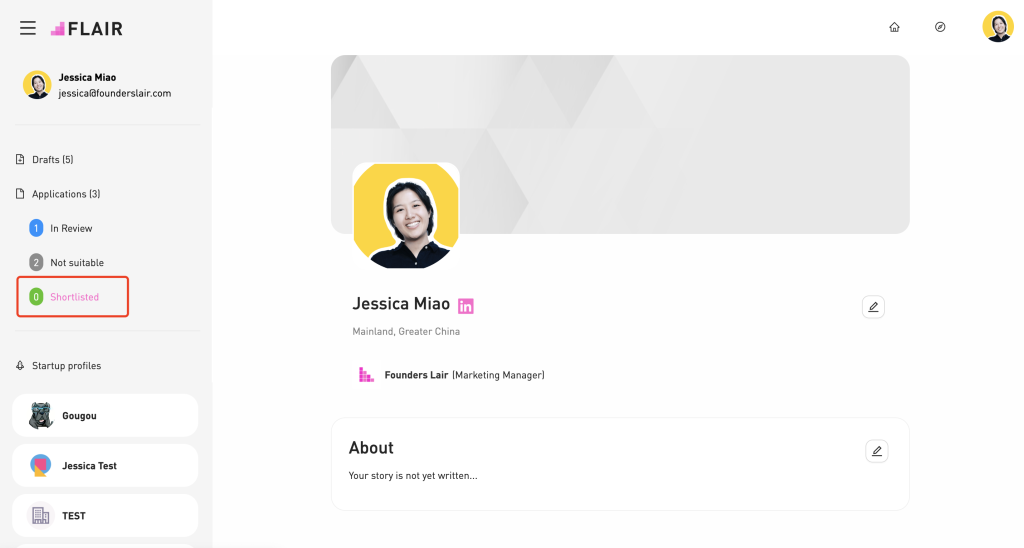 These badges are crucial steps in establishing your startup's credibility and trustworthiness for the programs you apply to. Therefore, we encourage you to start verifying your profile now!